Six Simple Steps to Convert LAB to Pantone
The world is full of color – and color systems! When it comes to measuring color from objects around you, Nix has your back. The Nix Pro and Nix Mini Color Sensors provide accurate RGB, CMYK, HEX & LAB values of any scanned surface or object. However, if you are looking to see Pantone, we have a simple step-by-step solution for that too! In no time at all you'll be able to convert LAB to Pantone!
No Pantone? No Problem! Using Adobe Photoshop to convert LAB to Pantone
Step 1: Use the LAB values from saved Nix Scan
After scanning your desired surface with your Nix device, the application will display a digitized color preview as well as the RGB, CMYK, HEX & LAB values. In order to convert to Pantone, we will be looking at the last set of values, entitled 'CIELAB'.
In these series of steps we will show the Nix Pro App screenshots as a guide. If you're using a Nix Mini you can find CIELAB values using the Nix Digital App.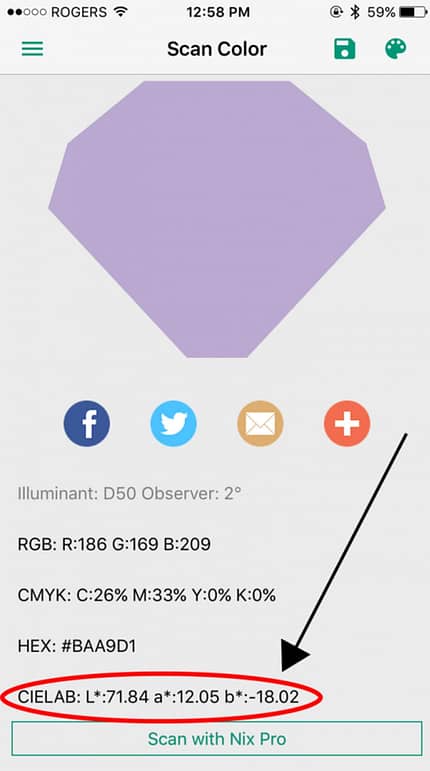 Step 2: Open the Color Picker in Photoshop
Launch Photoshop and click 'Foreground Color' in the left Toolbox. This is the top square located at the bottom of the Toolbox. A separate window 'Color Picker (Foreground Color) will open.
Step 3: Input LAB color values
Looking at the LAB values displayed on our Nix application, enter the LAB values into the corresponding inputs of the Color Picker window.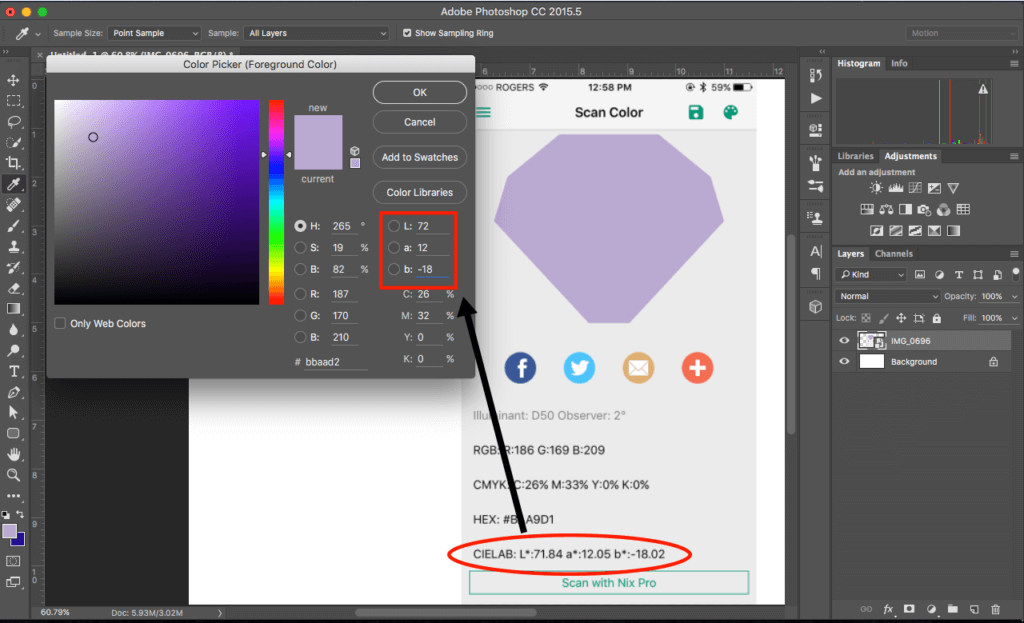 Step 4: Select "Color Libraries"
After the LAB values have been entered, you will see the same color in the preview, as the one on our application. Then, select "Color Libraries".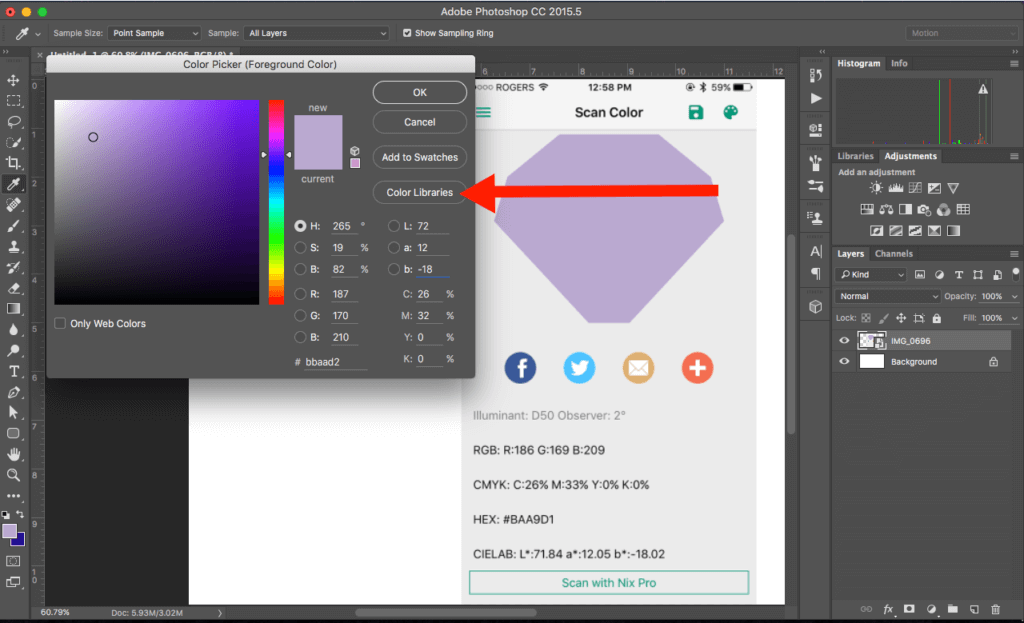 Step 5: Select the Pantone library of your choice
A 'Color Libraries' window will open and in the top left corner you will see a drop down menu called "Book". Select the Pantone Library of your choice from the drop down menu.
Step 6: Closest match will be highlighted on the left-hand side display
Just below the "Book" menu, the closest match to the original color will be highlighted in a blue outline.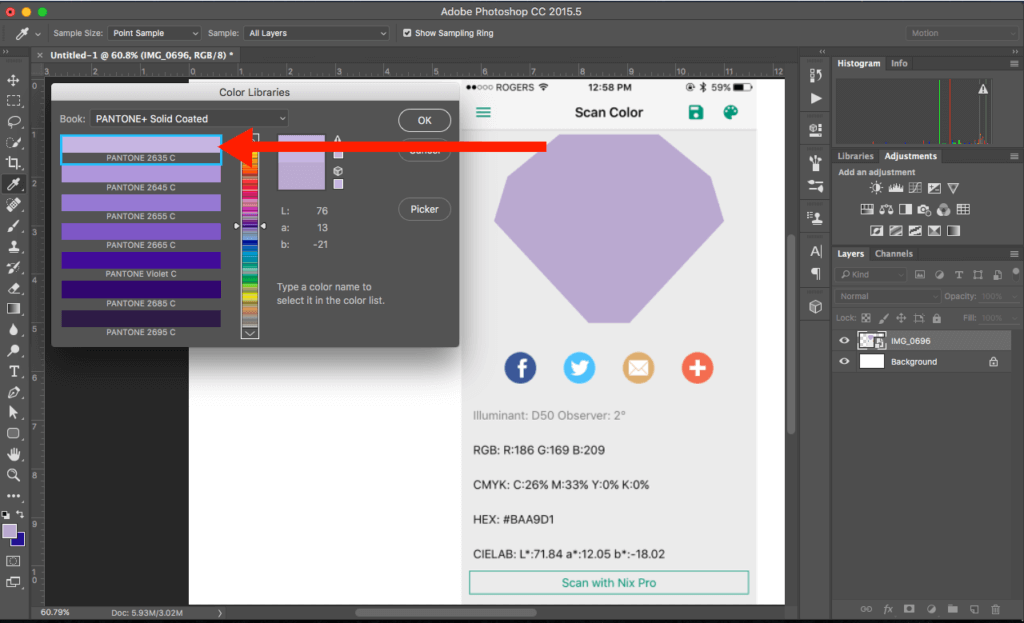 And that is it! It's just six easy steps using the Nix Pro or Nix Mini to get the Pantone value you need. If you have any questions, use the LiveChat available below, email us at support@nixsensor.com, or submit a ticket.