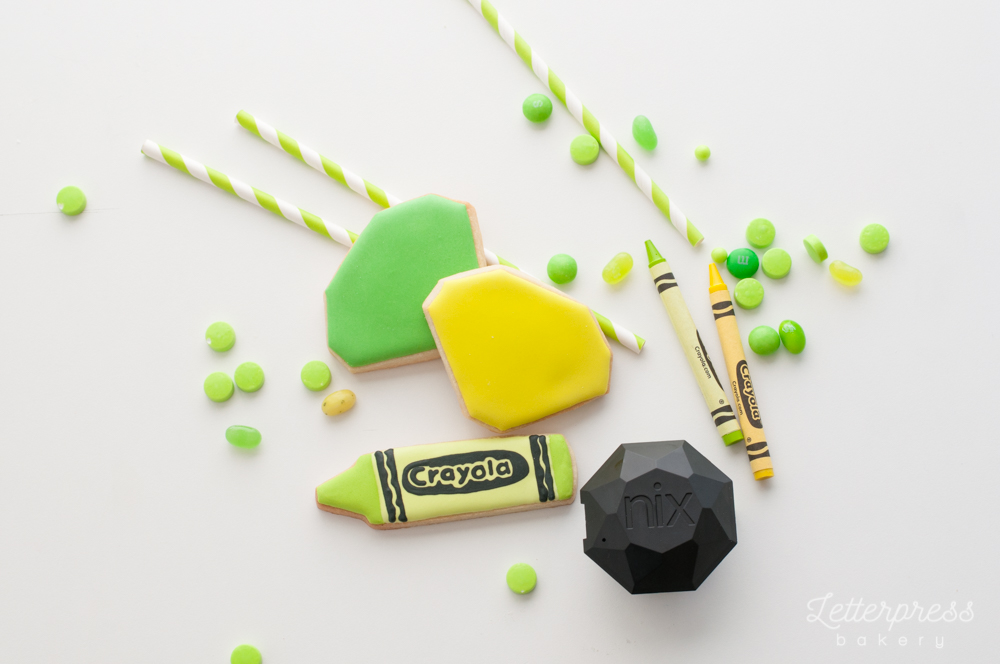 I've been having so much fun testing out the new
Nix Pro Color Sensor
, matching royal icing colours to specific paint chips and Crayola Crayons! As a former graphic and web designer, I know how important it is to represent a brand with their specific colours, or that getting Homer Simpsons skin, that perfect shade of yellow is essential!
The Nix Pro is quite robust, water resistant and can with stand being dropped, but the guys over at Nix Sensor Ltd sent me a custom unit with a clear cover on the base for using in the kitchen and getting extra messy. It easily slips on the base of the unit and there are extras incase it gets scratched.  This allowed me to put it directly into icing with no worries of damage.

Colour Nerd
I have to get colours just right, so when I pulled the Nix Pro out of its gorgeously shinny package I was giddy!
It can be tricky getting the perfect colour in the kitchen, mixing multiple different colours, in different quantities and strengths. One of my favourite features on the app is the compare feature.  You can scan the colour you are hoping to achieve, say a paint swatch or fabric from a bridesmaids dress and then scan your icing.  It will compare the two with their CMYK or RGB scale and you can see what your colour might be missing or have too much of.  You can also match your colour to one of their libraries, including, Behr, Benjamin Moore, 3M and more.
There are endless colour matching possibilities with the Nix Pro.  I can't wait to try it out on a cake next!
I love the colour of the Nix Pro Color Sensor splash screen on their app, so of course I had to make an Iphone shaped decorated sugar cookie with their app featured on the screen.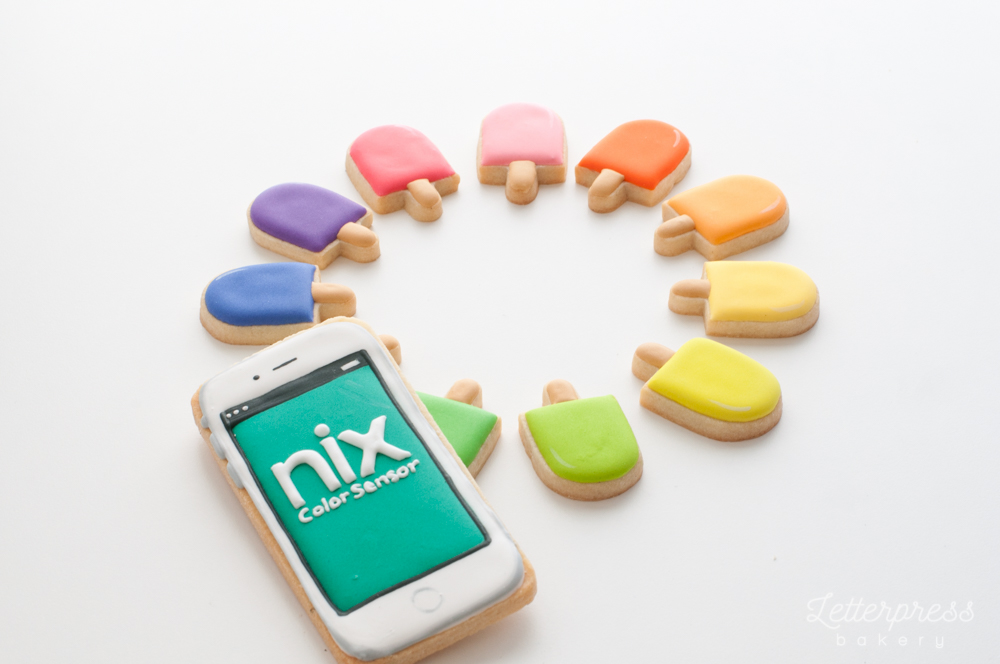 Interested in trying out the Nix Pro Color Sensor? Head on over to their website and use coupon code "letterpress bakery", you will receive $50 off!  If you're working in the kitchen like me, make sure to reach out to the Nix team to get a flat adapter with your order.