The best technology gifts for men
---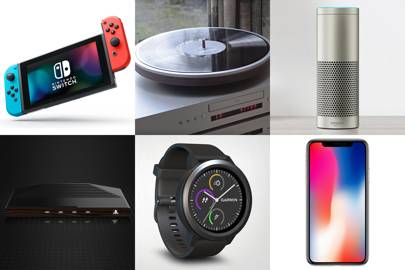 DX802 by Panasonic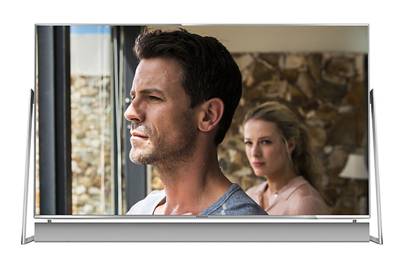 Inspired by furniture design, the great-looking stand means you can position this TV anywhere. Add in a 4K ultra HD display and it's a bargain foray into the design-led end of the TV market.
From £929 for 50in. At John Lewis. johnlewis.com
Humax FVP-5000T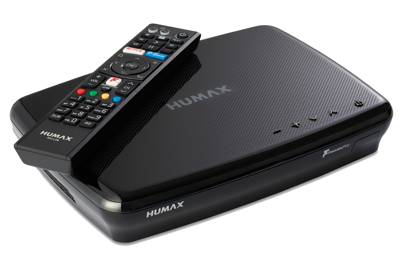 For the person in your life with FOMO, the multi-award-winning FVP-5000T includes the new "Freeview Play" service, which allows you to record four programmes while you watch a fifth. A new "smart search" feature pulls in content from diverse sources such as YouTube, plus there are quick-access buttons for recorded shows, Netflix and On Demand. But the best bit? It's all streamed over Wi-Fi so you can do away with those pesky ethernet cables. What's not to love?
£229.99. johnlewis.co.uk
Fitbit Ionic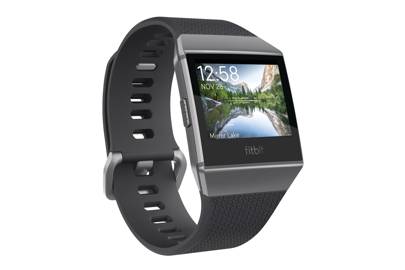 The Ionic builds on Fitbit's health and fitness expertise, offering a highly personalised experience that's a level up from its competitors. There's a new relative SPO2 sensor, industry-leading GPS, improved heart-rate tracking and water resistance for up to fifty meters. Also, new smart features such as contactless payments, on-board music and smart notifications just make this the ultimate gift for technology fans.
£299.99. Available for presale from fitbit.com
Cozmo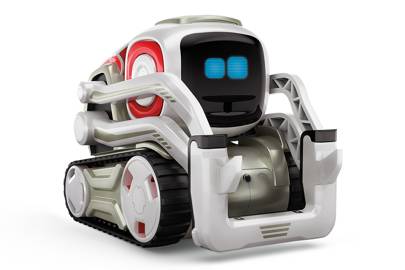 This little robot, equipped with sophisticated artificial intelligence, has quite the personality. He plays games, recognises faces and is able to learn words and behaviour.
£189.99. johnlewis.com
Nokia Steel HR activity-tracking watch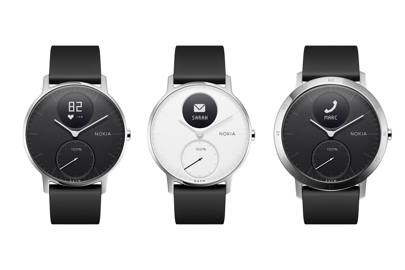 Is it a watch? Is it an activity monitor? Is it a smartwatch? In fact, the Nokia Steel HR is all of those things. This all-singing, all-dancing, all-tracking hybrid watch that mixes analogue styling with digital health monitoring. It comes with continuous heart-rate monitoring, automatic activity tracking, smartphone notifications, a Heath Mate app to analyse your data, plus wellness programmes to improve your well-being, but it looks like a smart, sleek French-design timepiece. It also has a best-in-class rechargeable battery that will keep the time and the technology running for up to 25 days.
£169. health.nokia.com
Echo Plus by Amazon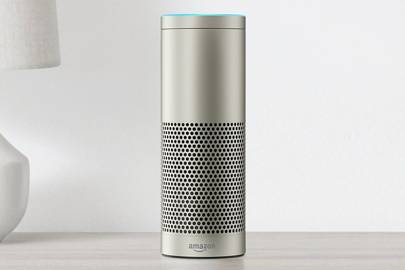 Did you really think Amazon was going to sit back and watch as Google Assistant and Apple Homepod take over? Alexa is back, bigger and better, housed inside the Amazon Echo Plus. Like the original Echo, it's hands-free, recognises your voice and connects you to all your applications. The upgrade links you to your home via a smart home hub and understands you better due to increased "wake word performance" and an ever-expanding list of skills.
£139.99. amazon.co.uk
AK70 MKII by Astell & Kern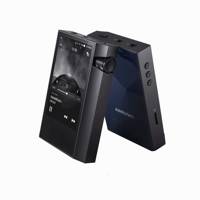 Astell & Kern, purveyors of the most powerful portable music players on the planet, has announced the MKII version of its award-winning AK70. Exquisitely crafted from a single block of aluminium, the two-tone black player's sweeping angular accents provide class-leading styling to match its performance. With a dual-DAC design, enhanced amplification, wi-fi connectivity, expandable storage capacity and the ability to be used as a USB DAC as well as a portable player, the AK70 MKII is by far the most sophisticated, highest-performance player under £600.
iPhone X by Apple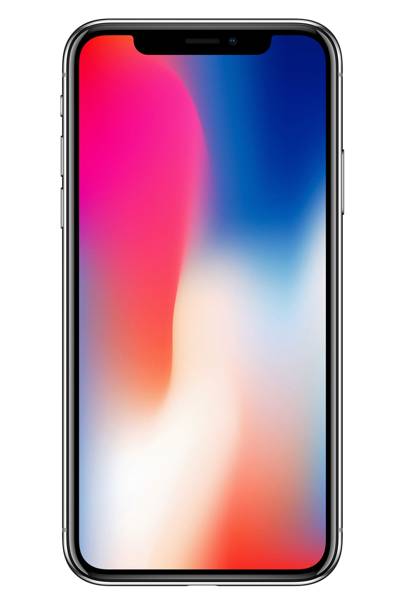 All screen, no problem. The iPhone X is Apple's luxury evolution of its market-leading mobile. These are the stats: 5.8-inch Super Retina HD display, 12MP wide-angle and telephoto camera, Face ID, Qi wireless charging, 4K video recording... the list goes on. You can expect two hours more battery life than the iPhone 8, and its facial recognition camera is extraordinary. Remember to say 10 (not X) when you ask for it in store.
From £999. apple.com
BeoSound 2 by Bang & Olufsen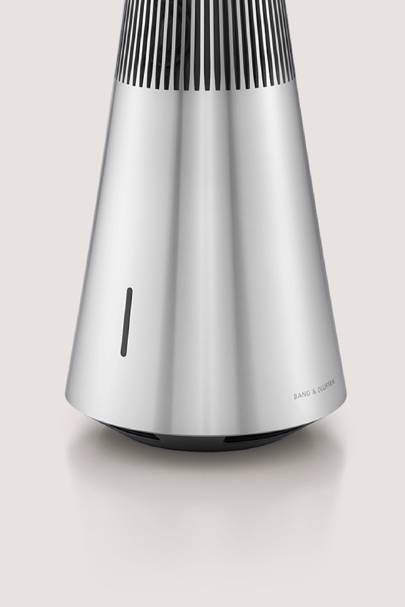 This minimalist 360-degree wireless speaker looks like a space capsule, has proximity sensors that can identify where you're standing (and therefore whether you're swiping/rotating left or right), can broadcast high-quality sound in every direction and is able to connect with other BeoSound speakers for the ultimate multi-room sound system. Compatible with Spotify, Chromecast, Airplay and Bluetooth – what's not to love?
From £1,475. bang-olufsen.com
Xbox One X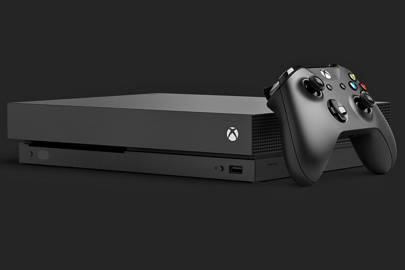 The world's most powerful games console is entering its new chapter. It may look a little like a Playstation, but the Xbox One X outdoes Sony's PS4 Pro on almost every level. Under the hood, the One X is running an 8-core 2.3Ghz processor, 12GB DDR5 RAM (shared between GPU and CPU) and 6TFLOPS graphical horsepower (compared to PS4 Pro's 4.12). Backward compatibility means you can choose from over 300 existing Xbox titles, and the console supports UHD Blu-rays and Dolby Atmos.
From £449.99. xbox.com
The Oracle Touch by Sage by Heston Blumenthal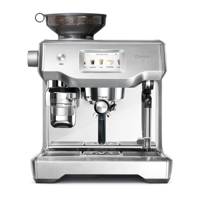 Coffee has become more than merely an early-morning kickstart or an aid to pull an all-nighter. As our palates have become more refined, a problem has emerged: it's hard to drink barista-grade coffee at home. Enter: The Oracle Touch by Heston Blumenthal. This machine makes you an accomplished barista, no matter your skill. Just swipe and select the coffee you're after and... Oh, that's it! As for setup, just pour in your preferred coffee beans, milk and water and you're ready to go. Did we mention it cleans itself? Sells itself too, really.
From £1,999.95. sageappliances.co.uk
Q8C QLED Curved TV by Samsung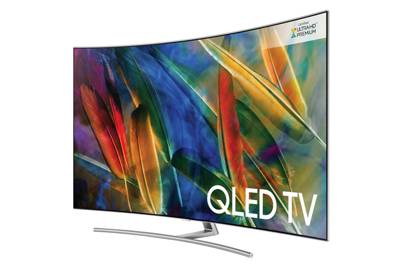 One of just two televisions that made it to this list, the Samsung Q8C TV promises big things and it delivers. In case you aren't familiar with QLED, the Q stands for "quantum dot" technology – a method of providing brighter, truer-to-colour images. This tech improves everything from on-screen colour to contrast, sharpness and even the viewing experience at wide angles. The set is minimalist, curved, near bezel-less and connected to everything you could ask for. Just so you know, the wall mount is the way to go.
From £2,699. samsung.com
Sonos One by Sonos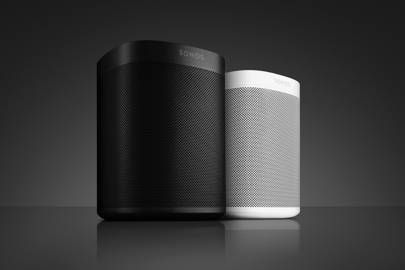 Want a smart speaker? Stickler for high-quality audio? Time was, you had to pick one or the other. But no longer. The Sonos One comes equipped with six far-field mics and incorporates Amazon's Alexa smart assistant, which means you'll not only be able to use it for cueing up music, but also tap into all Alexa's other skills, like ordering takeout or requesting news updates. Expect a "pure and honest sound", a friendly companion app, plus the introduction of Google's smart assistant in the new year.
£199. sonos.com
Nest Cam IQ by Nest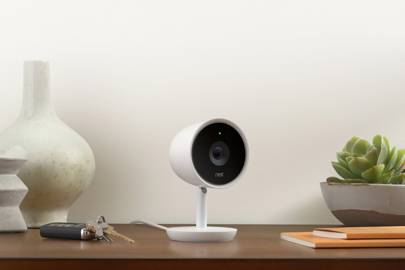 Facial recognition, built-in assistant, 4K sensor, HD recording, cloud storage. It sure sounds like it should be a phone, but that's actually the highlight reel for the indoor Nest Cam IQ. It's a sophisticated security camera that will feature Google Assistant and, not only could it help catch high-quality footage of intruders, it's perfect for a whole range of other things: watch the kids, film and share, create time lapses, keep an eye out for friends/family about your home, or simply to use Google Assistant. As Nest so aptly puts it at the bottom of its site, "PS It's beautiful."
From £299. nest.com
Disco FPV by Parrot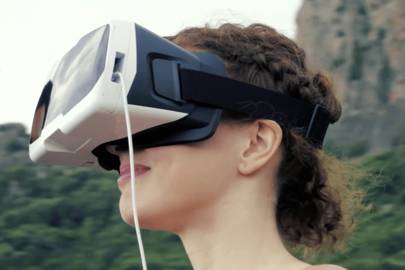 Plug yourself into an immersive experience that allows you to take off and see the world from the skies. The Parrot Disco has a range of 2km, an impressive battery life of 45 minutes and assisted piloting that allows for takeoff and landing at the touch of a button. With the Parrot Cockpit Glasses, you can look out of the "cockpit" of your drone. The built-in 14MP camera allows for breathtaking views; check out apps such as FreeFlight Pro, Flight Plan and Follow Me to truly unlock your Disco's potential.
£899.99. parrot.com
Covers by Toast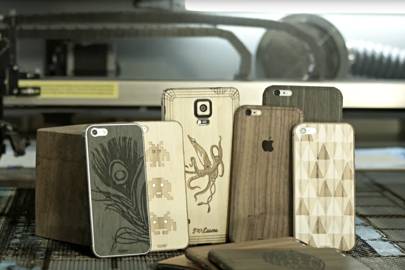 The phone equivalent of a bespoke suit, the phone cover company Toast now offers a bespoke service allowing you to add your own stylised designs and text for laser etching and inlays. They also do covers for tablets, laptops, games consoles, smart home devices and more.
From £25. toastmade.com
LCDi4 In-Ear Headphones by Audeze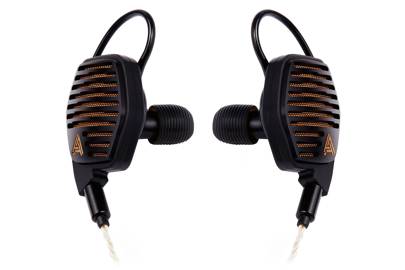 The unique design features a technology called planar magnetics, which uses two magnetic fields to activate the circuitry printed onto a piece of clear film the width of a white blood cell. This creates studio-quality surround sound ranging from superior treble up to 900Hz, right down to the mighty bass at lows of 5Hz. Everything from the leather travel case they'll arrive in to the silver plaited cable and the understated retro design of the magnesium housing (designed by BMW Designworks) whispers quality.
£1,880. audeze.com
Wheel by Miniot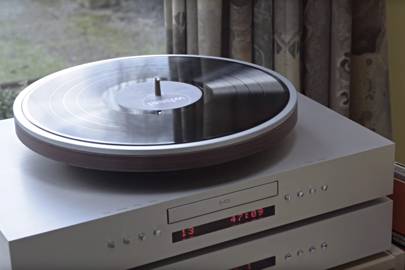 Wheel is a record player in minimalist form. All of the necessary technology, including the modified Audio Technica AT95E cartridge, sits below the record and the only protrusion is the centre-stick that controls on/off, pause/play and volume. The Wheel, which can connect wirelessly to speakers just as easily as plugging into an amp or headphones, can be positioned to play vinyl horizontally or vertically and the AT95E cartridge offers a rich, warm sound. Available in cherry, walnut and mahogany.
From £580. miniot.com
R7 High Fidelity Radiogram by Ruark Audio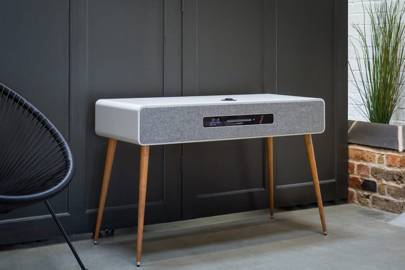 Three years on from Ruark's very first R7 old-school hi-fi system, Mk3 is coming. The update will still include all of your favourite features, including a multi-format CD player, radio, stereo system and all the wired and wireless connection you'll ever need. Now, you'll have the pleasure of discovering built-in Spotify Connect, an optional TV mount to complete your audio-visual system, and the option to wirelessly sync with the R2 model in multi-room mode. You're about to discover a new listening experience, a far cry from that old-school radiogram. Finished in rich walnut or modern soft grey.
From £2,000. ruarkaudio.com
Google Pixel 2 by Google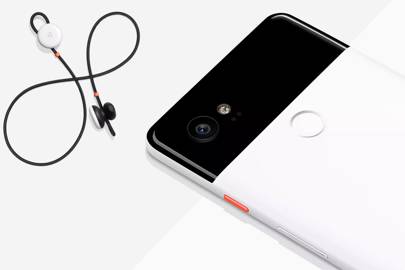 The Google Pixel 2 takes everything that was great from the original Pixel and throws in an even better camera, upgraded speaker and water-resistance in a revamped design. It's the fastest-charging mobile, and the camera is so exceptional it's worth mentioning twice.
From £629. google.com
Video Doorbell Pro by Ring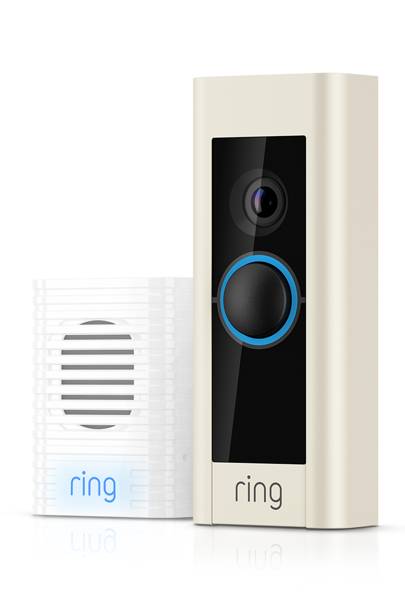 "A doorbell? On the tech gift list? What kind of a present is that?" Ah, but it's much more than just a doorbell. Ring's Video Doorbell Pro is also an HD, night vision-equipped monitoring device. Get an alert when someone presses the button or comes into the field of view, hold a conversation with two-way communication, and leave your home safe in the knowledge that all footage of visitors will be recorded to the cloud for review.
From £229. ring.com
55" N6800 ULED HDR 4K Smart TV by Hisense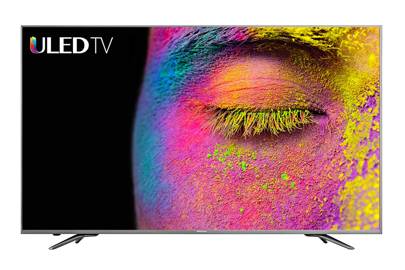 Our love affair with Hisense continues because it continues to bring us great-quality products at competitive prices. There's the sophisticated brushed-metal finish, minimal bezel and thin frame. There's also the screen's Ultra LED backlight, which goes beyond 4K HDR to deliver a staggering range of colours and contrasts. Plus, it's available in multiple sizes up to a cinema-level 75".
£699. At johnlewis.com
Surface Book 2 by Microsoft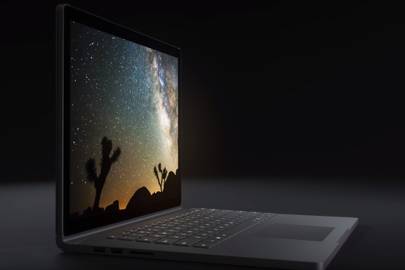 Microsoft just announced a brand-new ultimate laptop that's going to be five times faster (than the original), have a battery life of 17 hours and feature the now ubiquitous USB-C. The smallest Surface Book 2 comes in at a comfortable 13 inches, with a 2.6GHz dual-core i5 processor, 8GB RAM and 256GB internal memory. Not bad considering it transforms into a tablet too. There are a range of other variations at various prices – the most impressive is the 1.9GHz quad-core i7 processor with 16GB Ram, 1TB of internal memory and NVIDIA GeForce GTX 1050 graphics card.

From £1,499. microsoft.com
Nintendo Switch by Nintendo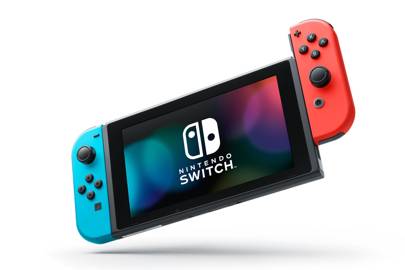 Not much bigger than an iPad Mini, the Nintendo Switch is the device that is ushering fans back to Nintendo after their lukewarm response to the Wii U. Dubbed a hybrid console, the Switch is powerful enough to run through your television and clever enough to transform into a handheld device for gaming on the go. Long gone are the days of needing a PlayStation and PSP, or GameCube and Gameboy, or Xbox and... Play everything from The Legend Of Zelda: Breath Of The Wild to Super Mario Odyssey and tell us you aren't charmed by it.
From £279.99. nintendo.co.uk
AirBar by Neonode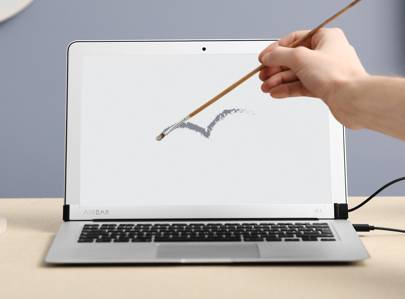 Sometimes you can't help but reach out and tap the screen, only to realise that you're on your laptop and, erm, it's not touch-sensitive. Your solution is the AirBar, a little black bar that sits snugly at the bottom of your screen and projects an invisible light field on the surface of your display, making it possible to "touch" and interact. Now available for MacBook Air, too.
£60. air.bar
DRA-100 by Denon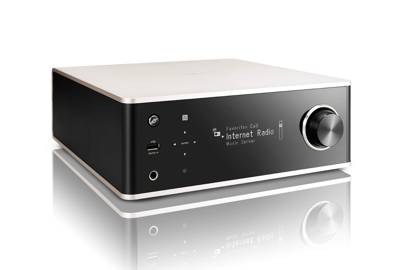 Denon's Design Series was conceived with the sole aim of providing a high-performance hi-fi in a beautiful package, meaning you never need to compromise between form and function. Building on the success of the initial line, the firm has expanded the range with the addition of three new models. The PMA-60 amplifier builds on the success of the PMA-50, which it replaces, while the PMA-30 offers an even more affordable entry point for the range, and the DCD-100 CD player is designed to match the DRA-100 network audio receiver.
From £330. denon.co.uk
Hero6 by GoPro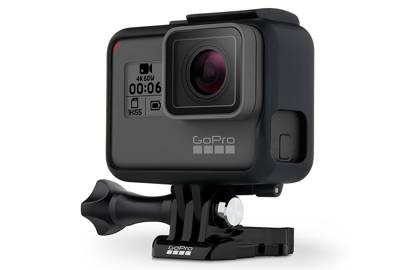 GoPro's new flagship hero looks almost identical to the Hero5, but the Hero6 brings big improvements on the inside. A new processor means more speed for camera and boosted frame rate, enabling 4K video at 60fps and 1080 HD video at up to 240fps. That means dramatically smoother slow-motion playback and improved video stabilisation. The 12MP camera has a more dynamic colour range and performs better in low-light situations. The Hero6 is easily the best action camera out there.
£499.99. gopro.com
Vivoactive 3 by Garmin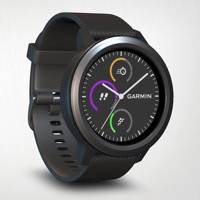 Garmin remains a serious contender in the smartwatch market. The flagship Vivoactive 3 boasts GPS run tracking, optical heart-rate sensors, basic notifications, guided workouts, mobile NFC payments and even packs a proud battery life of up to seven days. It's durable, customisable and with that kind of battery life you can work out all week without recharging.
From £279.99. garmin.com
Pulse 3 by JBL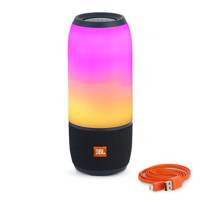 Pulse is for parties, for pools and for people who want to stay connected. Glowing LEDs bring your music to life, combining 360-degree sound with a 360-degree lightshow. The built-in rechargeable battery gives you 12 hours' playtime, Connect+ tech means you can connect with over 100 other Connect+ speakers, and you can even sync your lightshow with other Pulse 3 devices. It also includes a noise- and echo-cancelling speakerphone.
£199.99. jbl.com
Polaroid Pop Instant Digital Camera by Polaroid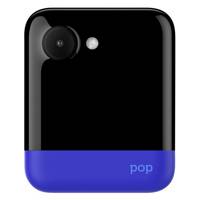 Nostalgia and modern design collide with an, erm, pop for Polaroid's latest camera, a quirky 20MP handheld device that prints three by four inch full-colour snaps with Zero Ink technology and has Micro SD storage up to 128GB. It features a four-inch LCD touchscreen, wi-fi, Bluetooth, 1080p video recording, edit functions and GIF capability – all in time for Polaroid's 80th anniversary.
£199.99. polaroid.com
Caavo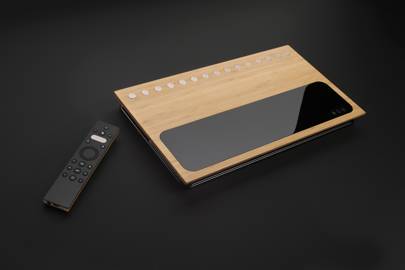 We live in a time of input overload. The Sky box, your Blu-ray player, the new Amazon Fire Stick, Apple TV, streaming off your laptop or Chromecast from your mobile. Caavo fixes the confusion, configuring your eight most-used devices in one universal hub. It streamlines navigation, already works with Alexa (Siri and Google are coming) and doesn't try to compete for your attention.
Tile Pro Series by Tile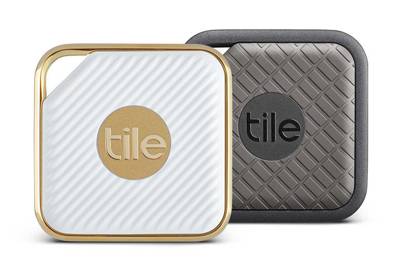 At 4cm, tiles can be attached to just about anything so that it never gets lost again. At the tap of your phone, your Tile will play a 98-decibel melody to help you find whatever it is you're missing. And if you've lost your phone, you can simply double-tap your Tile to call it. The best part is that the more people that use Tile the easier it is to find what you've lost. Using the Tile Community, you can get notifications that you left it on the bus, park, plane. You need this in your life.
From £60. thetileapp.com
Mini Colour Sensor by Nix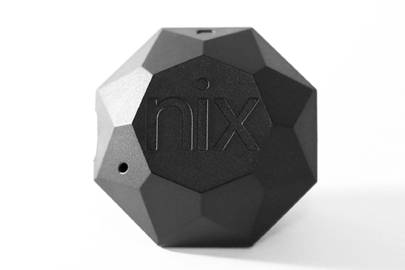 Whether you're an artist, creative or just redecorating at home, the Mini Colour Sensor by Nix can help you. Using LEDs and a well-calibrated sensor, it can capture the likeness of virtually any colour. All you have to do is hold the device up to the surface and it does the rest for you. The Nix can match it to RGB, HTML, CMYK, LAB colours and more than 10,000 paints. The companion app also allows you to create palettes and save your favourite colours.
$99. nixmini.com
Temi Personal Robot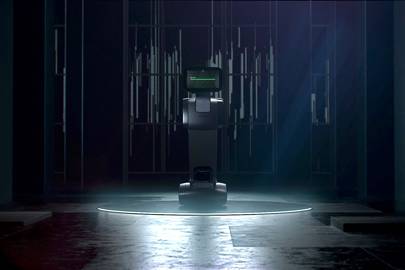 What do you get the man that has everything? The answer: an AI PA. That's where Temi wheels in. It's your home's smart hub, your hands-free video-call system, your video and games console, your personal DJ, your connection away from home, your photographer and more! Temi can recognise you, know your preferences and is constantly learning to optimise itself to your routines.
Like this? Now read:
Next, check out our Christmas gifts for men guide.