The Nix Mini 2
You find the inspiration. We find the paint match.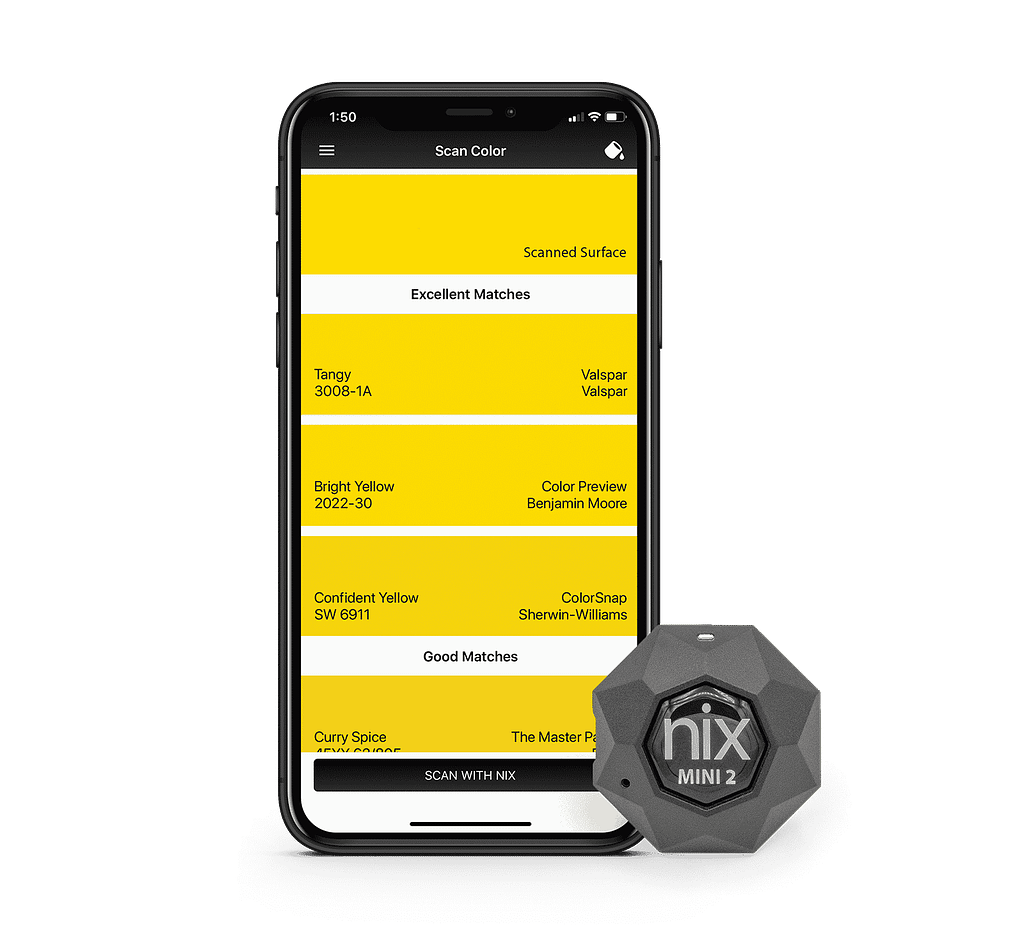 Your eye for color.
The Nix Mini 2 is the ideal tool for DIYers, interior designers, contractors, and pro painters. Simply scan any object to find its closest match from over 200,000 colors from the world's leading paint companies (Benjamin Moore, Sherwin-Williams, Behr, Valspar, and more).
Our state-of-the-art technology means you can take the device into any and all environments, no calibration needed.
Expertly designed to fit in your pocket or the palm of your hand. No wire, cords, or tiles.
A long-lasting battery that ensures you can capture color whenever the opportunity calls for it.
Not only does your Nix find you the closest paint match, but you'll also find color harmonies and suggestions for similar colors.
Found the perfect color? Save it on the app, or share it with friends, family members, or clients.
Exclusive offer for APC.
Found the perfect color but not sure what the paint equivalent is? Nix has you covered. For a limited time, use code NIXAPC and receive 15% your purchase of the Nix Mini 2. This offer has expired.