Never second guess again
Say hello to the most accurate, durable, and portable Mini yet. Our engineers have worked hard to create a mini color sensor that can be as adventurous as you are. With our 300%+ improved resolution, you can be sure to never let a color inspiration fade away again!
Paintbrush in hand?
• interior designers    • paint contractors    • architects    • new homeowners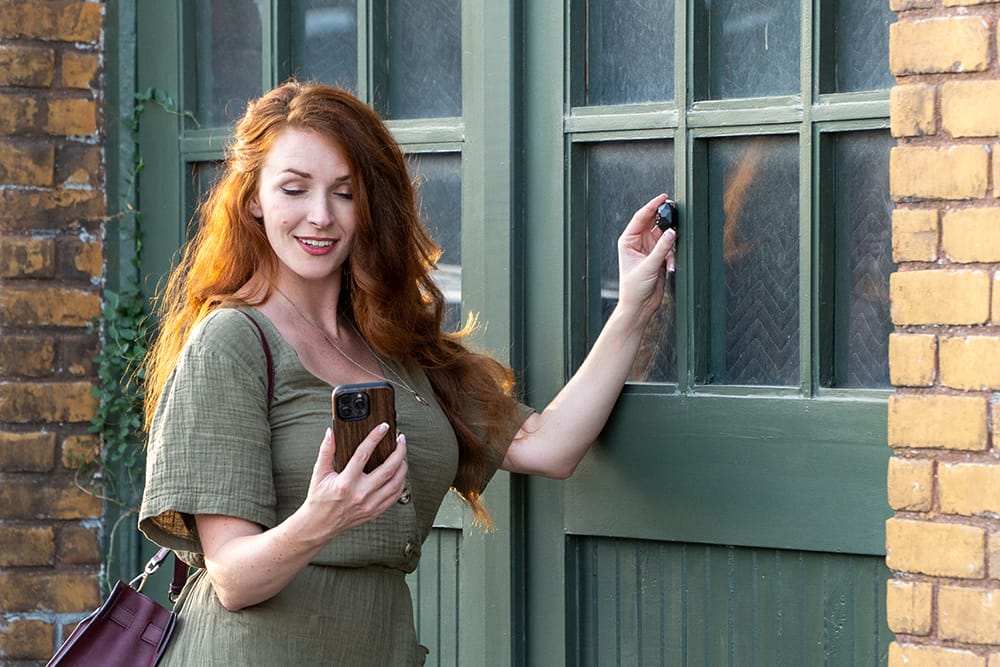 1. Scan your inspiration
From accent pillows to flower vases. Our Nix Mini 3 will tell you exactly the color you love.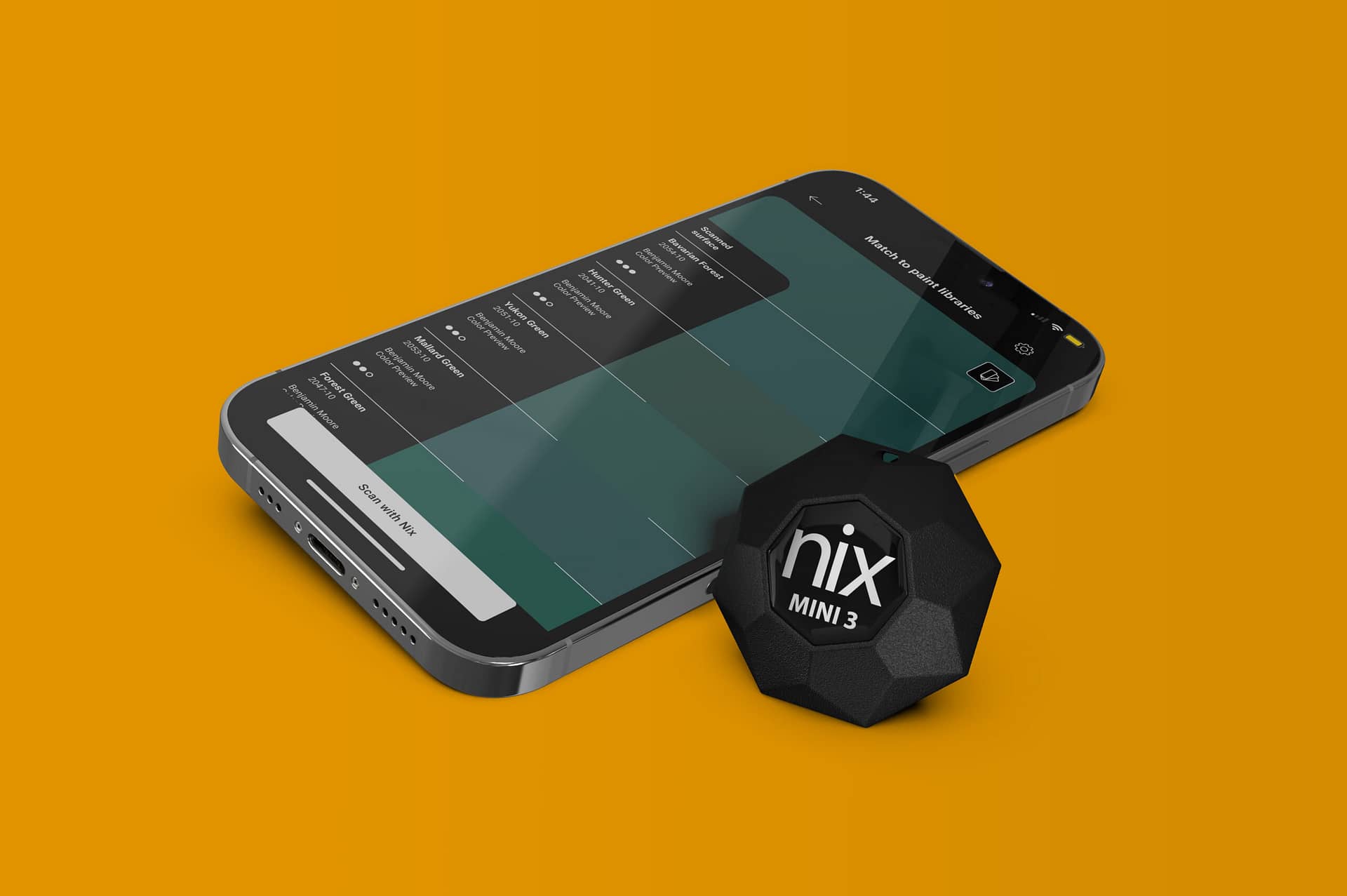 2. Find your color
After scanning your surface, you'll be able to find the exact paint match you need.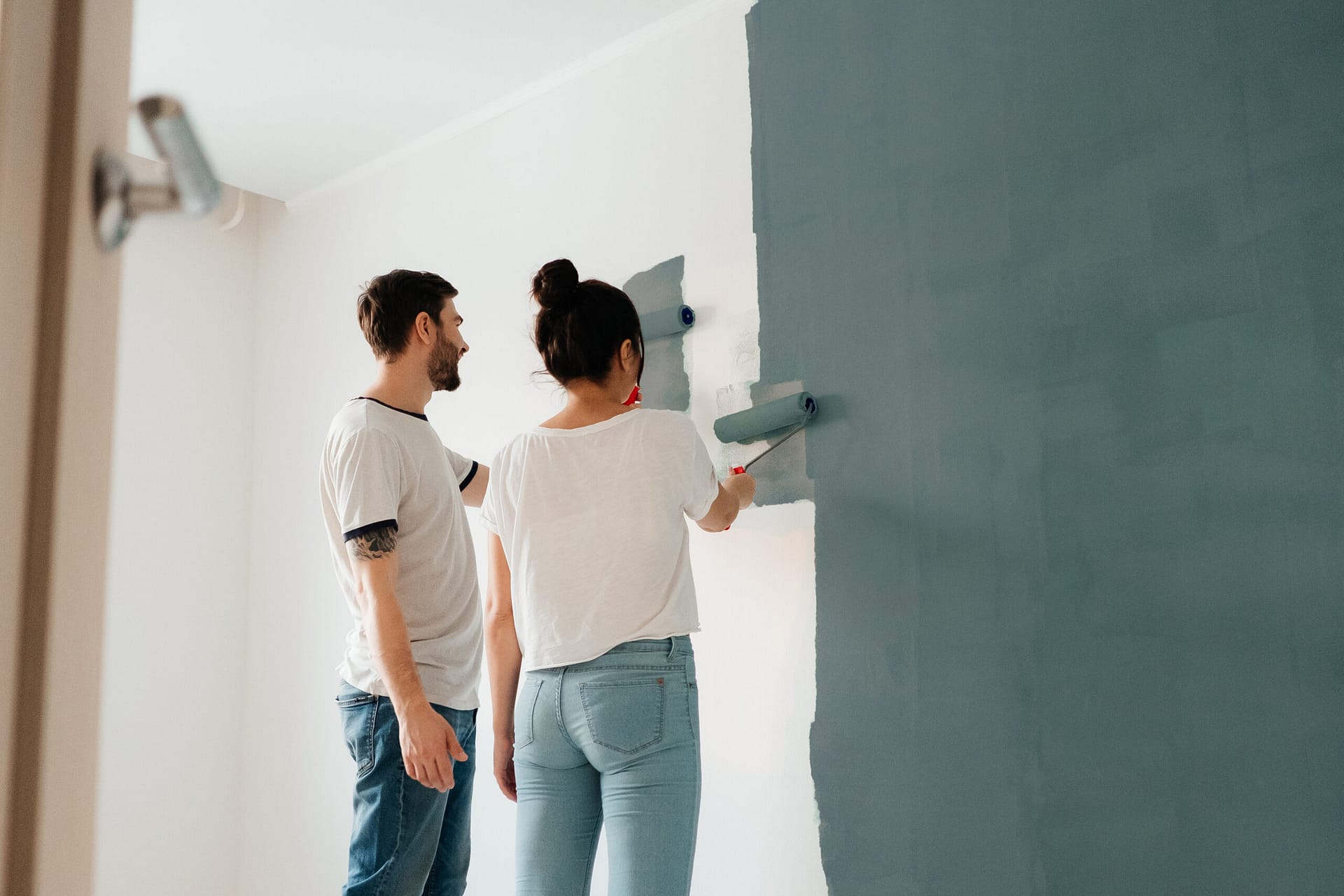 3. Paint it
Bring your idea to life! If you can envision it, the Nix Mini 3 will help you get there.
Fluent in Adobe?
• graphic designers    • digital artists    • photographers    • videographers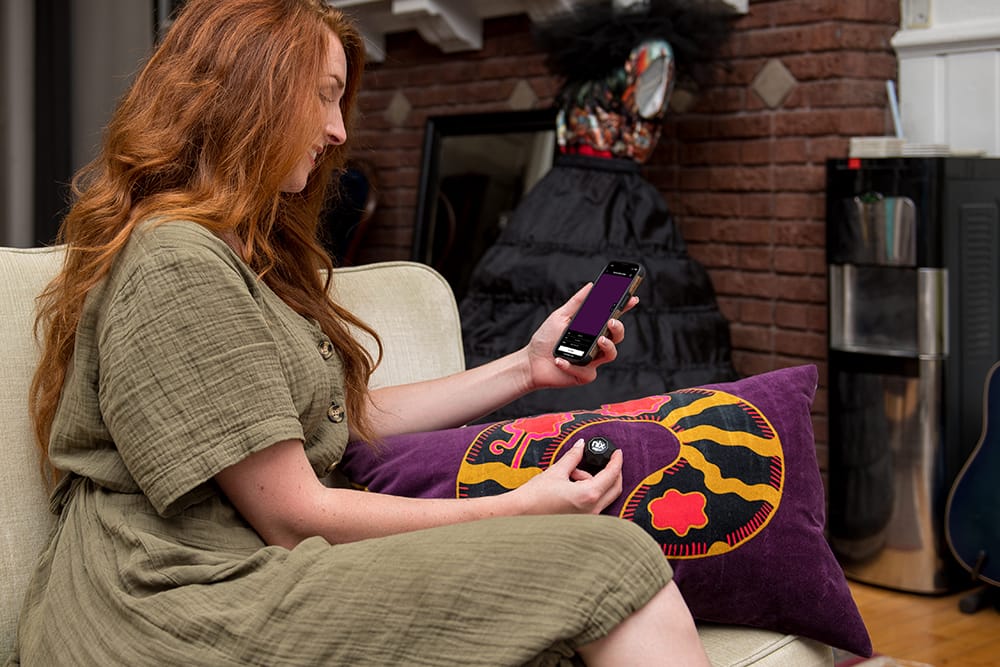 1. Scan your inspiration
Looking for the exact color used in a company sign? The Nix Mini 3 is the tool you're looking for!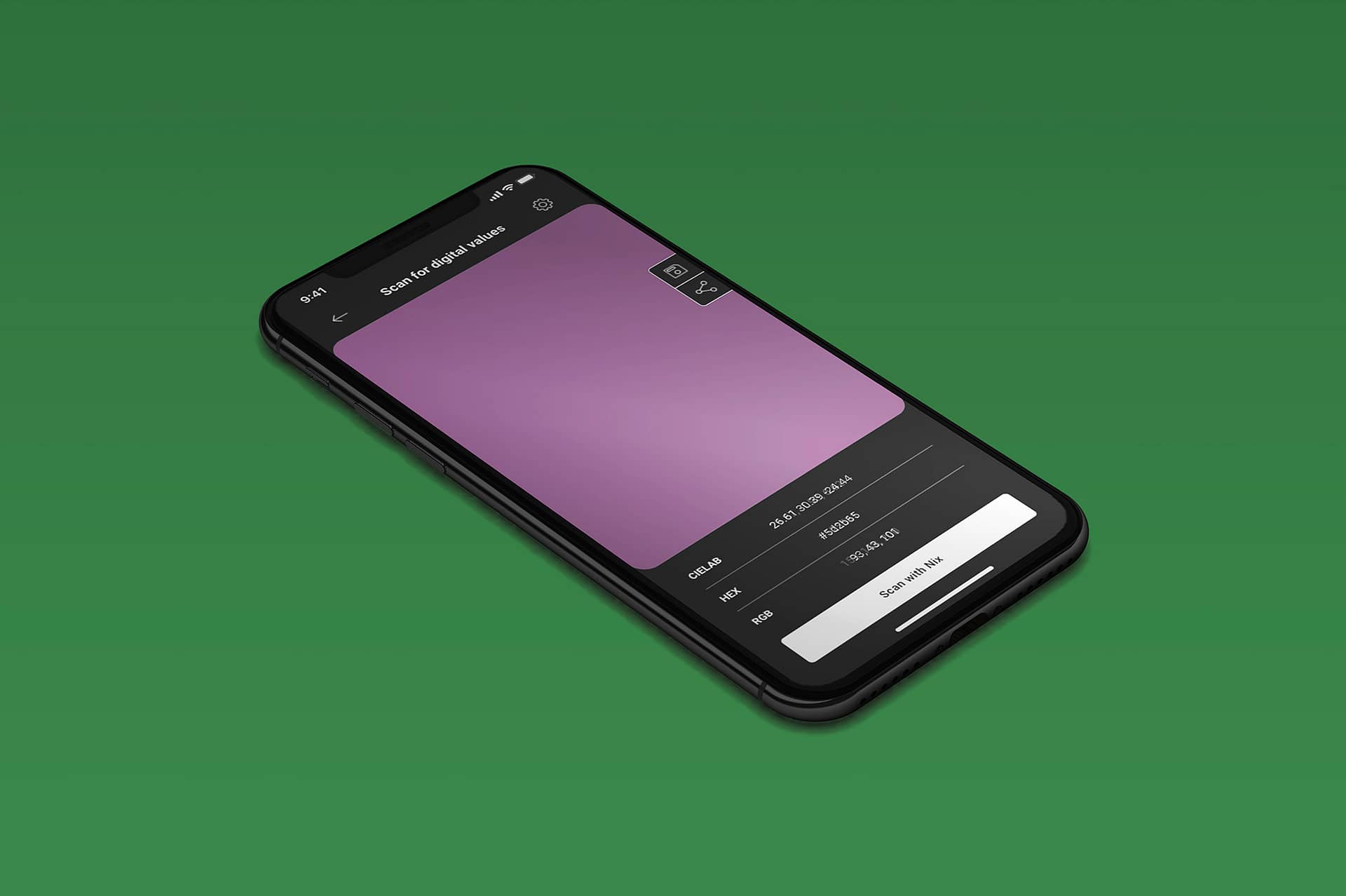 2. Find your color codes
Convert real-life colors to HEX for any Adobe software, WordPress webpage, and more.
3. Design it
Introduce the Nix Mini 3 and find more accurate results, while expediting your workflow!
200,000+ paint colors & counting
We've partnered directly with the paint brands you know and love to build the industry's largest and most accurate paint database. Just scan your color sample, and you'll find the the perfect paint color match for your project. With the Nix Mini 3, you'll have all brand fandecks in your pocket!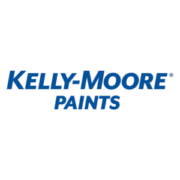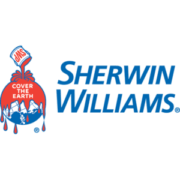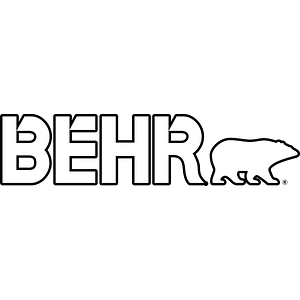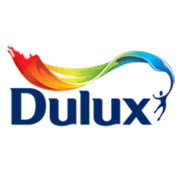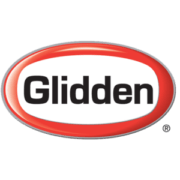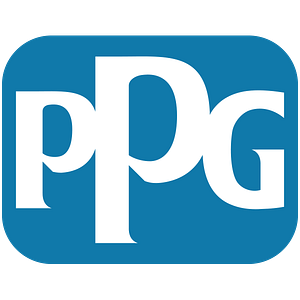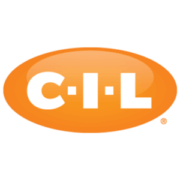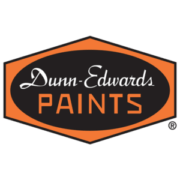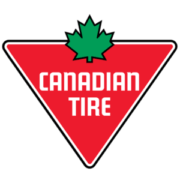 The ultimate color tool
Best in class performance
300%+ improved resolution – Our highest resolution sensor yet. Featuring the all new Nix calibration algorithm. Years of data collection have empowered our engineers to develop a highly efficient device offering unmatched accuracy housed within our patented diamond shape enclosure.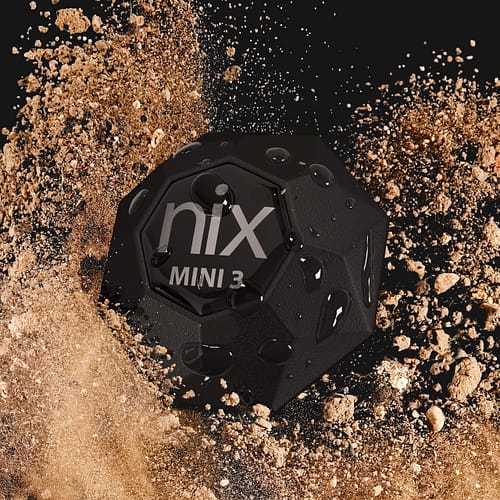 Splash and dust resistant
We have achieved an IPX4 rating on the Mini 3 by adding a waterproof USB-C port, a fully sealed gorilla glass lens and removed all remaining ports on the device. The enclosed internals on the Mini 3 offer effective protection in all conditions. Debris and splashes commonly found in harsh environments will not affect your ability to measure color when you need to.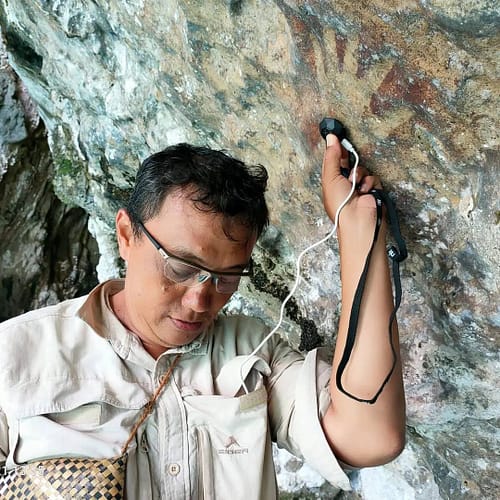 Find inspiration anywhere
Don't be limited by where you want to go. Charge the Mini 3 with USB-C and take our long lasting state-of-the-art technology into any environment.
Additional app features
Share colors with colleagues
Access color libraries that have been shared with you. Browse colors, search for colors, and view color details in the Nix Toolkit app.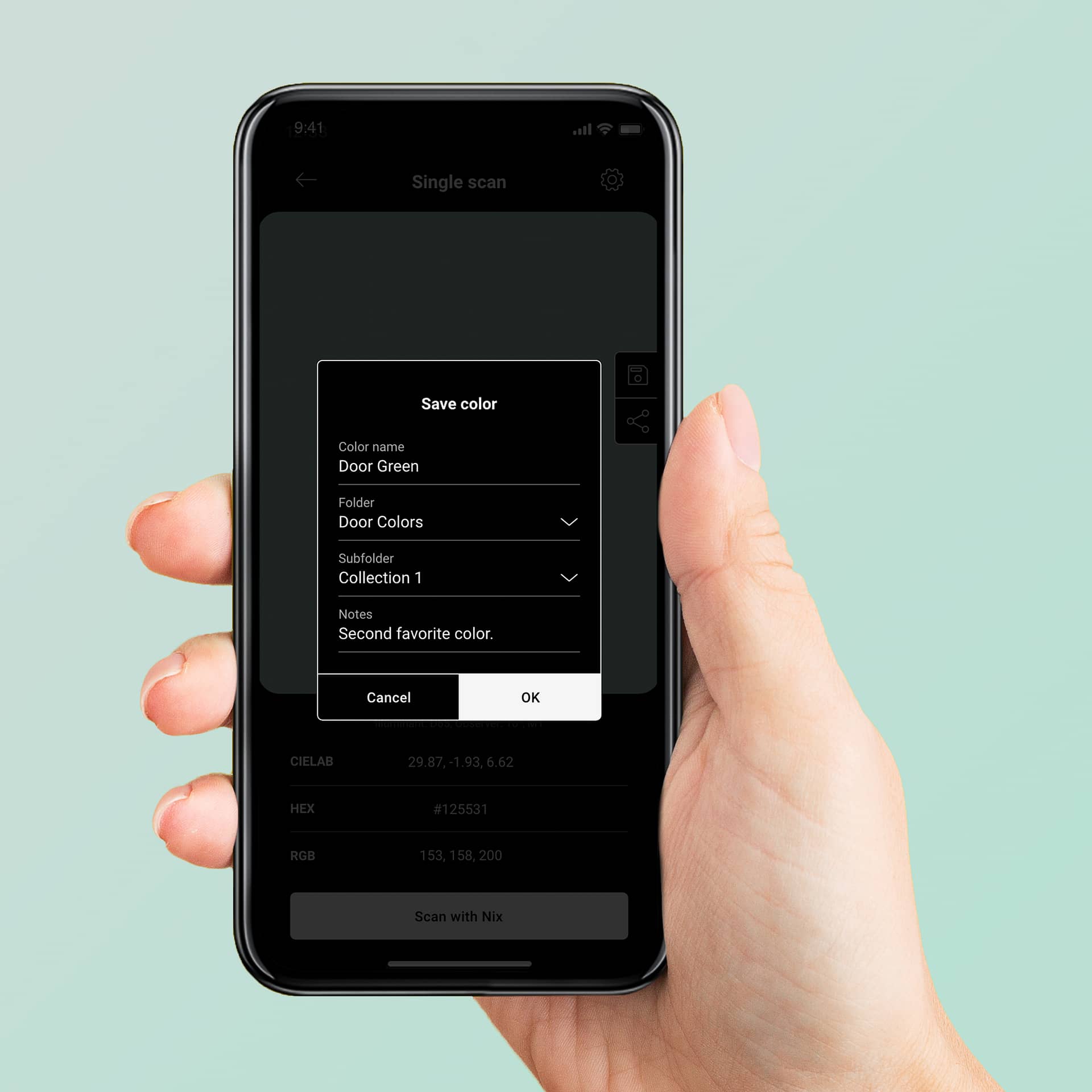 Save and categorize
Keep all your inspirational colors! Use the Nix Toolkit app to structure and organize your projects by color.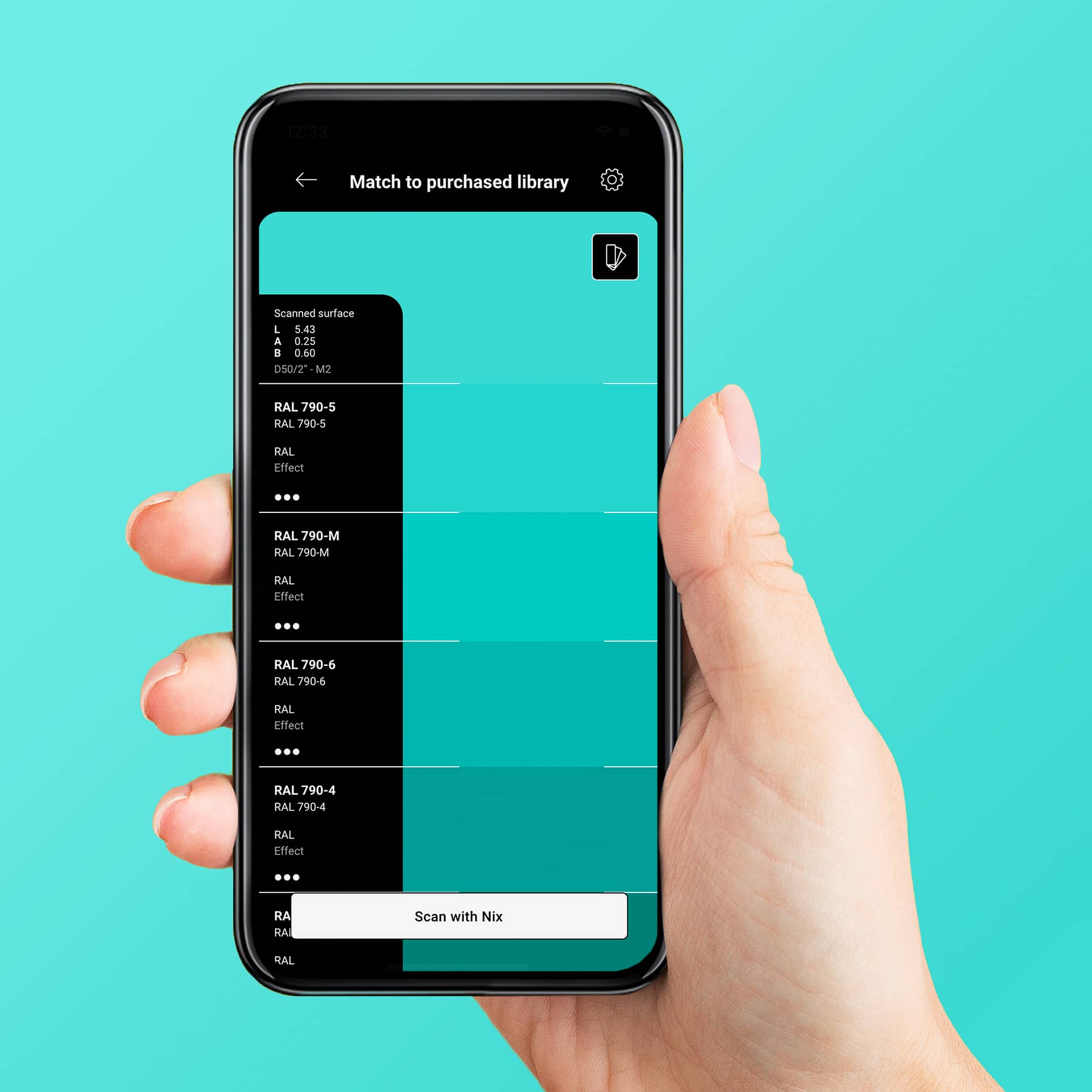 Unlock PANTONE, RAL, NCS
Unlock premium libraries on the Nix Toolkit app with an additional subscription. Scan and match to find the nearest color in PANTONE, RAL, or NCS.
Expert engineered, award-winning technology