The Next Generation of Spectrophotometers
We've thought outside the box.
Now you can too.
No longer does the spectrophotometer have to stay crisp, clean, and stationary. The Nix Spectro 2 includes an automotive grade black powder coating and no moving parts. Meaning it's dust, water, and scratch resistant exterior allows you to move out of the lab and into real life.
Re-imagining spectrophotometers.
Accurate
With 1 recorded scan per second, the Nix Spectro 2 has 31 channels across UV, IR and the visible spectrum giving you unparalleled accuracy and consistent data measurements time and time again.
Durable
No matter the condition, Nix was built for it. Get creative with how and where you perform your scans and have the confidence to know that your Nix device will withstand any condition you use it in.
Cost-Effective
Without sacrificing on performance, we've made the Nix Spectro 2 a cost-effective option for any industry. No longer do you have to spend thousands of dollars to retrieve accurate data measurements.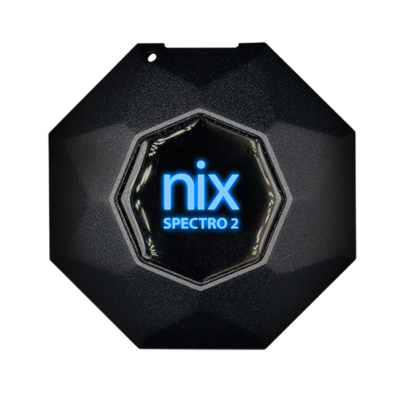 Watch your Nix come alive. 
Easier to use than ever. With haptic feedback and light indicators, the Spectro 2 alerts you to active charging, paired Bluetooth connection and successfully completed scans.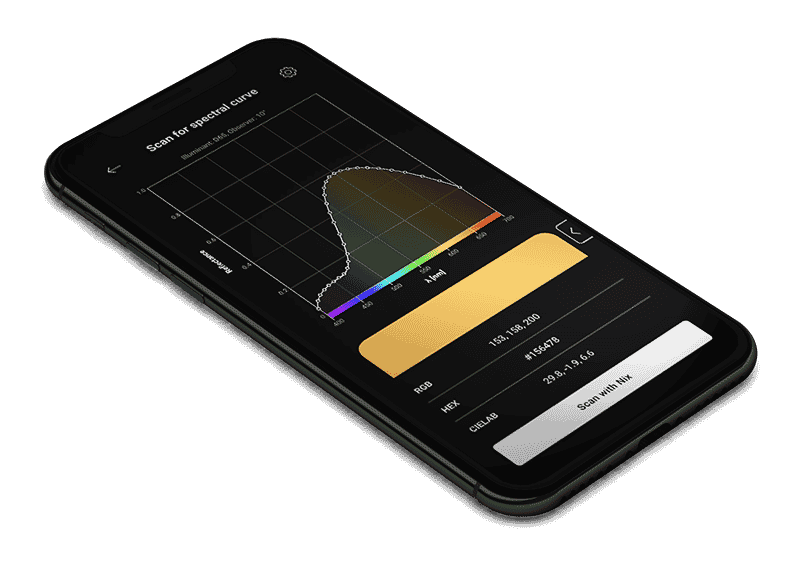 The power of Nix at your fingertips. 
Extend the capabilities of the Spectro with a hassle free app that allows you to access the entire Nix toolset. Scan for spectral data, compare to imported libraries, and unlock everything Nix has to offer.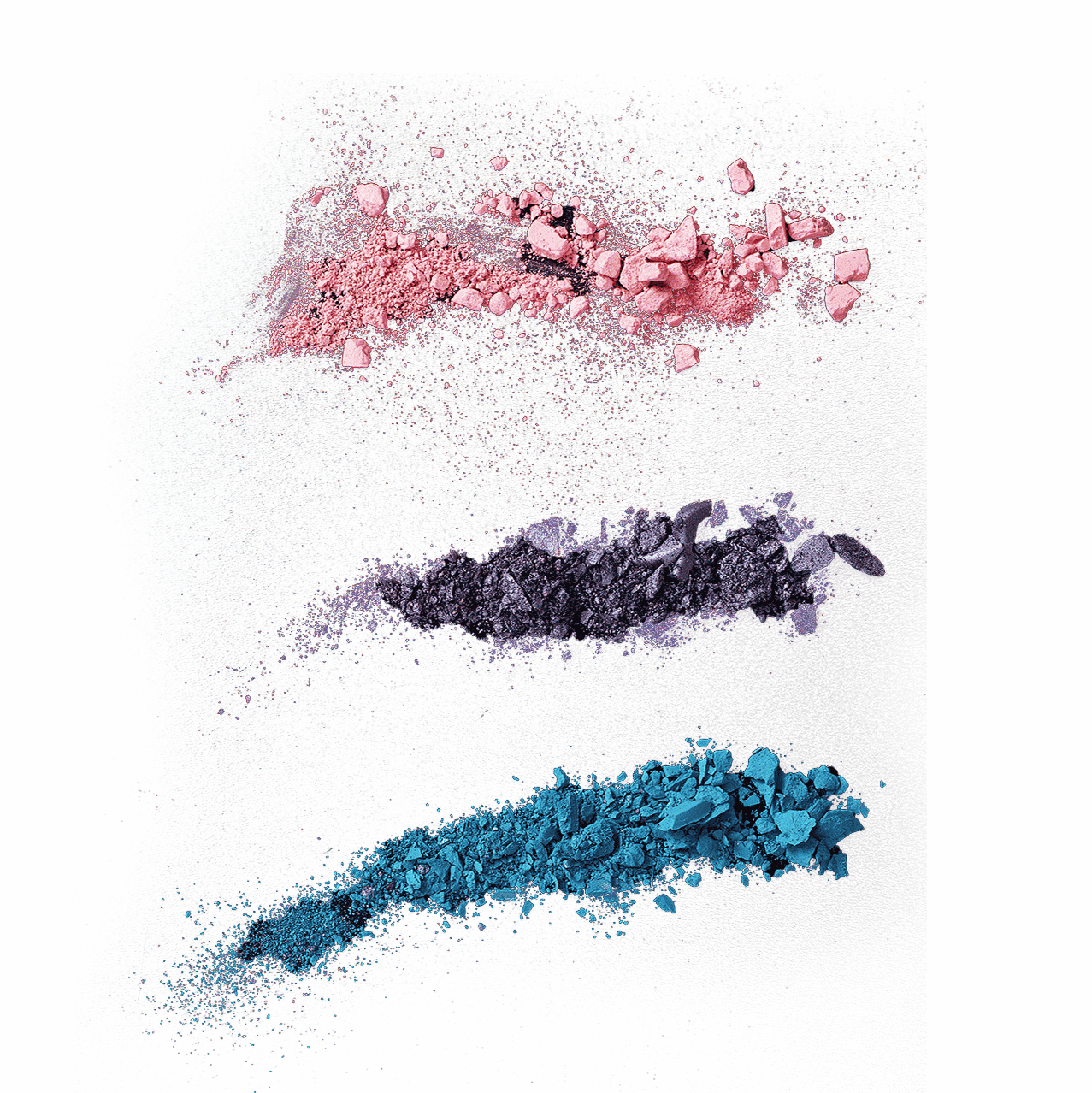 Versatility is key. 
Powders, liquids, textures, you name it – Nix was built for it. No matter the surface, Nix is ready to capture its data. We've developed a system of adapters to scan just about any surface type you can think of.
Optical resolution
True 31 channel measurement (diffraction grating with 288 pixel diode array)
Spectral visible range
400 – 700 nm, 10 nm resolution reporting
Repeatability
0.05 ΔE00* on white (D65, 10°, to mean of 10 measurements every 3 s on white, at a temperature of 23ºC)
Inter-instrument agreement
0.35 ΔE00* average, 0.7 ΔE00* max. (deviation from Nix Sensor Ltd. standard unit at a temperature of 23ºC on 12 CERAM CCS-II tiles (D65, 10º))
Compatible Software
Operating Systems
iOS, Android, Windows (BLE)
Bluetooth requirements
Bluetooth 4.0
Android
Android SDK level 21 (Android 5.0 Lollipop) and above. SDK written in Java
iOS
iOS 11.0 and above. SDK written in Objective C
SDK contents
Bluetooth connectivity routines, commands to request scan in 10 nm reporting, XYZ, or Lab. Learn more about our custom SDK.
Sign up to save 10% on your next purchase and be the first to get notified on news and promotions!