Select your Spectro 2 aperture size
Spectro 2 (5 mm)
$999 USD
The ideal tool for measuring paint, print, textured samples, and so much more. For best color results, the 5 mm aperture size is recommended for all samples 16 mm or larger.
Best for general use
Compatible with our range of adapters (for liquids, powders, and non-uniform surfaces)
Best for samples 16 mm and larger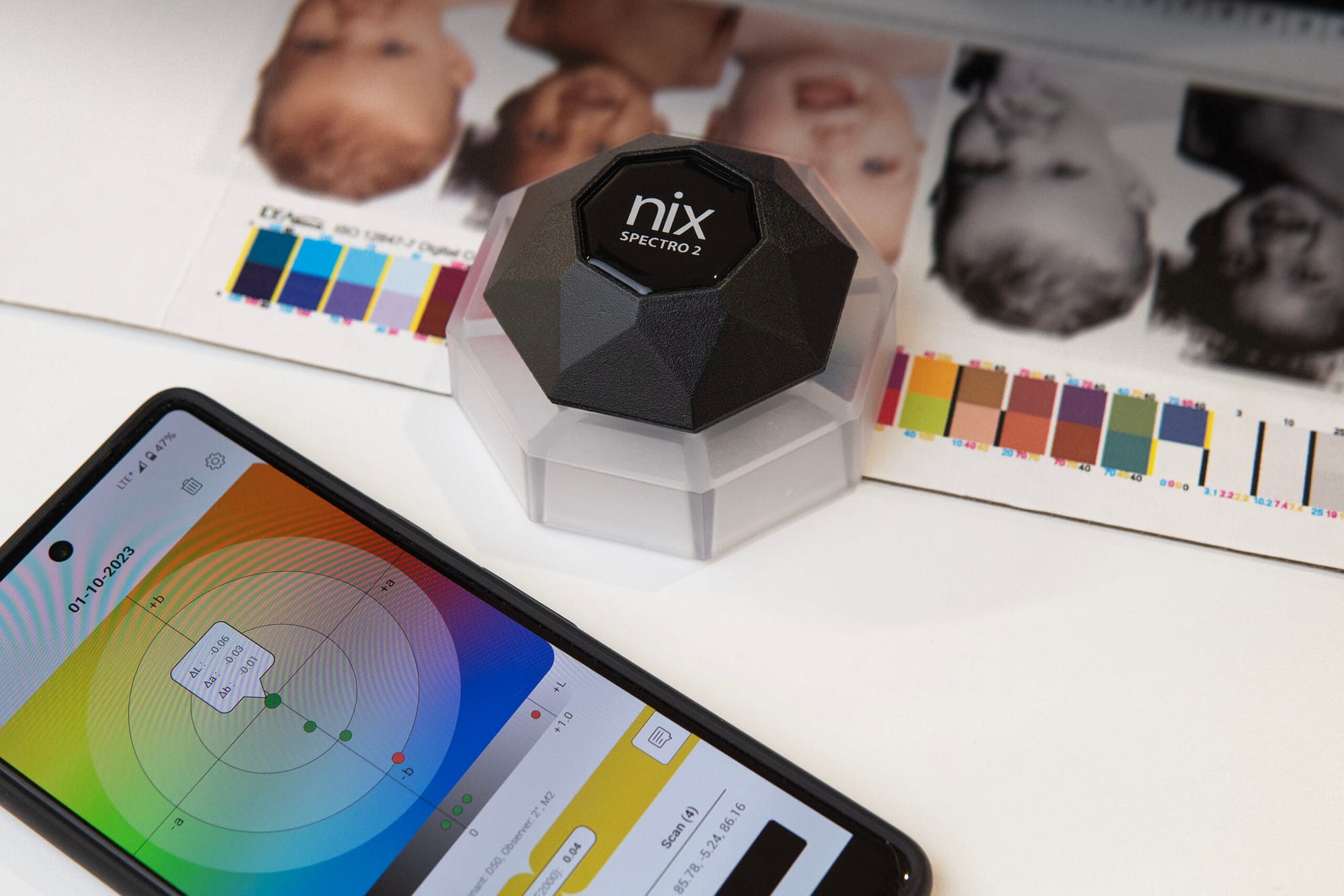 Spectro 2 (2 mm)
$999 USD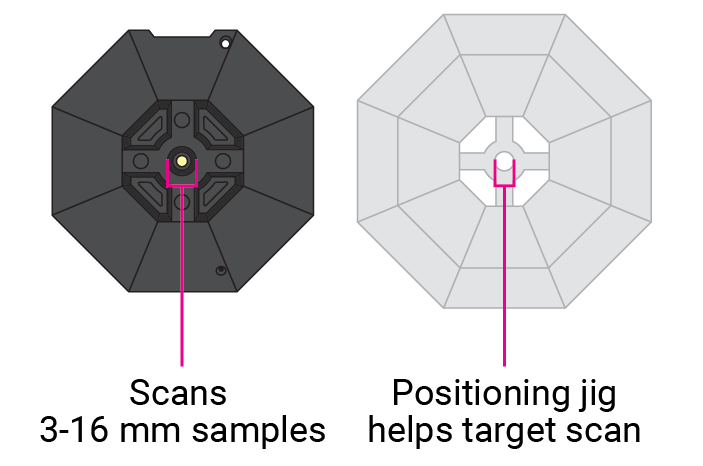 The only Nix Spectro capable of measuring print control strips and other small color samples. The 2 mm aperture size includes an easy-to-use targeting adapter for scanning surfaces as small as 3 mm.
Best for measuring print control strips
Comes with a positioning jig to help you accurately scan your small samples
Best for samples smaller than 16 mm