Nix Toolkit dashboard feature:
Share custom libraries
Set up subscriptions for your custom libraries and share them with other users on the companion Nix Toolkit dashboard. Control the color standards they can access, and send live updates out to your users. Use the same login from the app to sign in to the dashboard to manage your users. Access the Nix Toolkit dashboard.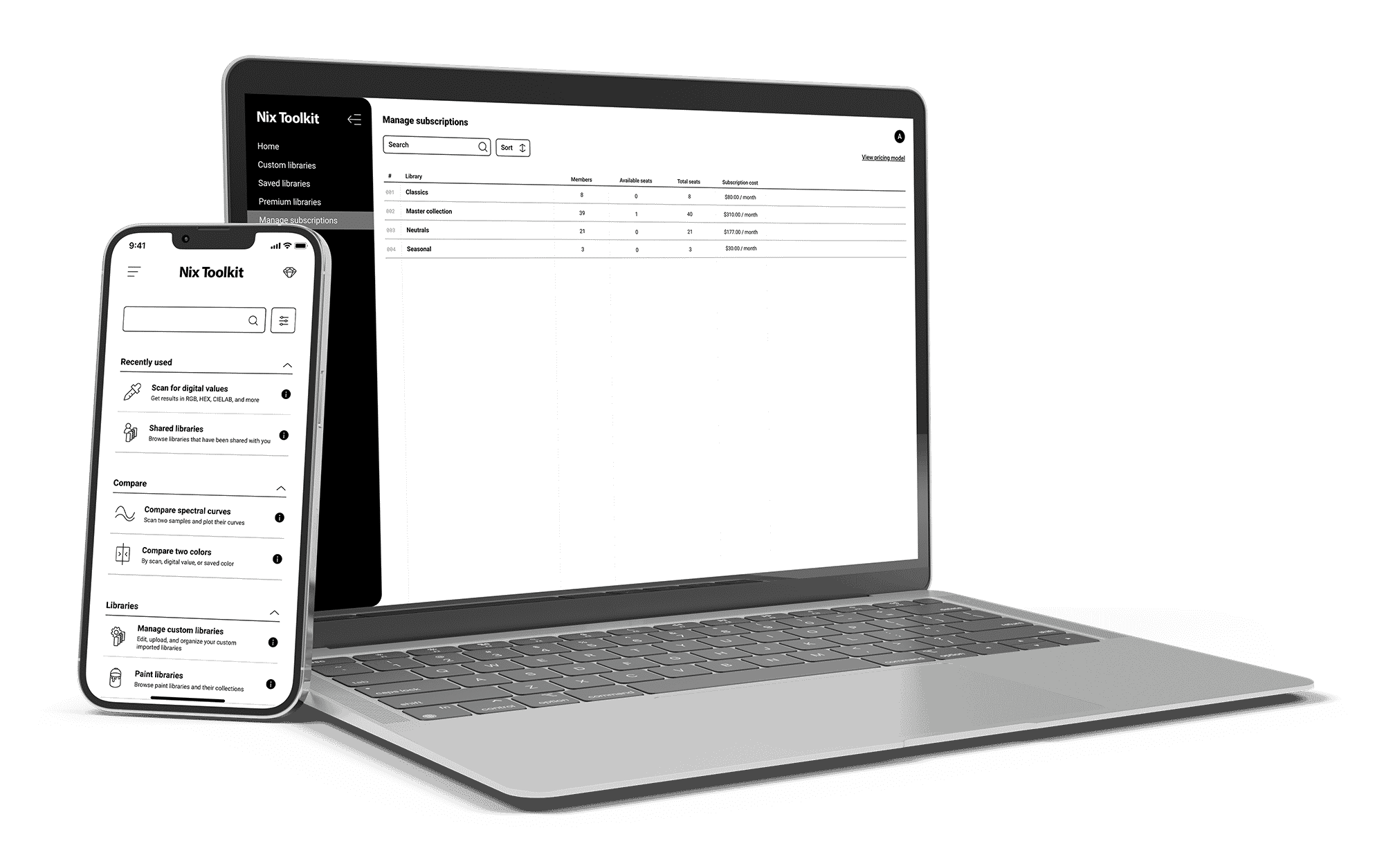 Pricing model per library
Tier 1
First 10 members
$10 USD / month
per member
Tier 2
Additional members past 10
$7 USD / month
per member
Your library subscription will automatically calculate the discounted tier 2 model once you have added more than 10 guests.
The first 10 members will always be charged at $10/month. Any additional members will get the discounted rate of $7/month.
Use cases
Share your color portfolio with your sales team who can do color matching in the store or in the field.
Paints & Coatings
Print & Packaging
Building materials (flooring, siding, etc.)
Cabinetry
Furniture
Art
Leather
Share color standards and Delta E specifications to all your manufacturing facilities around the world — to ensure standardized color accuracy.
General manufacturing (plastics, textiles, metals, etc)
Food & Agriculture
Print & Packaging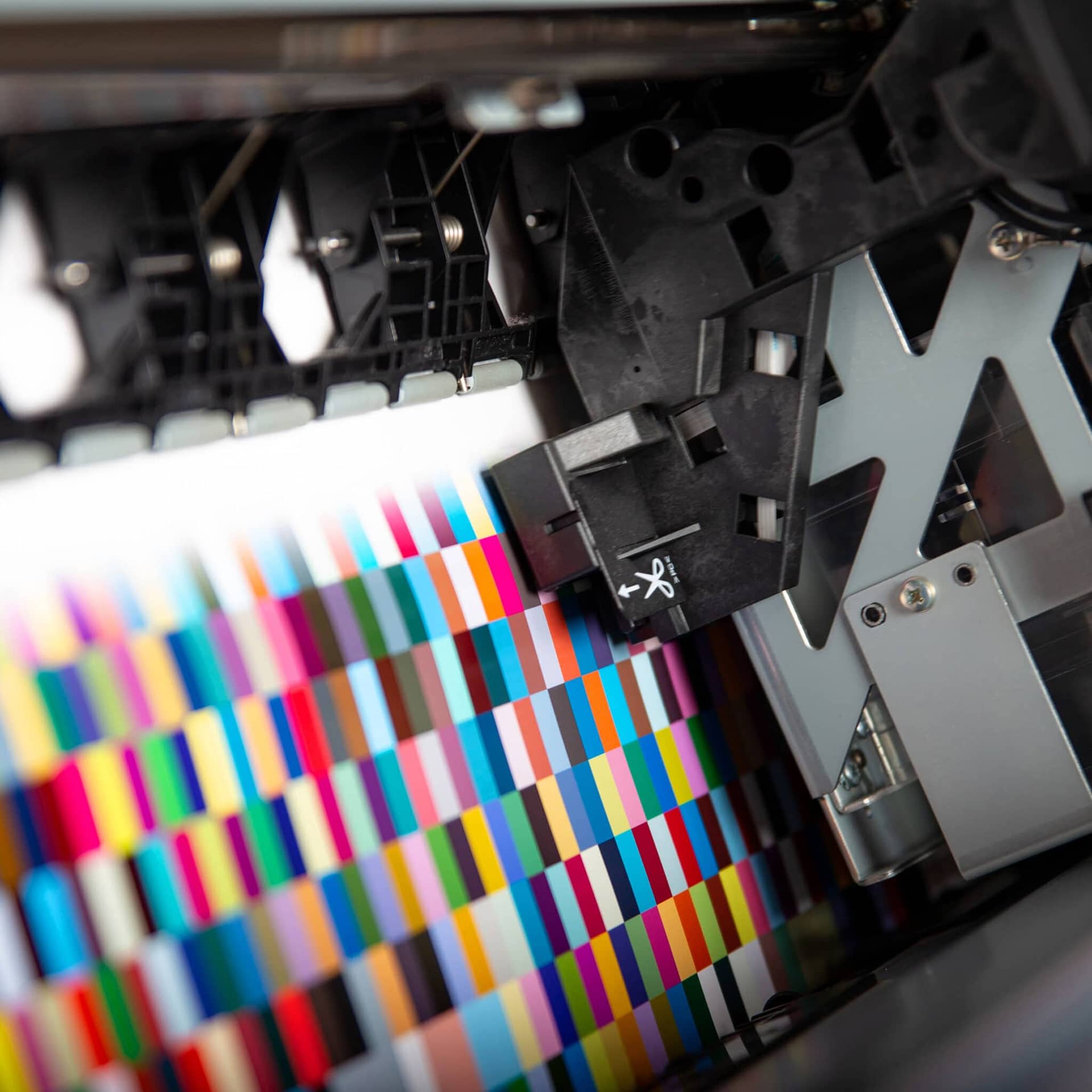 Compatible Nix Devices
While Nix devices aren't needed to access the Nix Toolkit dashboard, a Nix Pro, QC, or Spectro is required to create custom libraries in the app (that you can then access and share through the dashboard).