The most advanced, easy to use color quality control tool in the industry.
What the QC can do for you!

Mobile Analysis
Perform quality analysis on the go with our wireless measurement solution. Simply pair the Nix QC with your smartphone or tablet.

Data Management
Easily review and export your scans directly within the Nix QC App log. Any scans that do not meet your set threshold are flagged and marked for quick identification and error prevention.

Batch regulation
Maintain color consistency between factory batches by setting custom Delta E thresholds within the Nix QC App.

Variation Control
Control variation between each step of your workflow. From formulation to production, ensure your colors are within your spec.

Reduce Cost
With better control over your batches, you'll reduce waste, rework, and eliminate costly errors from the equation.

Made for all surfaces
With the Nix QC's available accessories and adapters, you have the ability to measure almost anything: from solids, liquids, powders, and gels, to patterns and non-uniform surfaces
Solids, powders, liquids — you name it!
We've mastered the art of scanning a magnitude of surface types by creating a modular adapter system that works in conjunction with the Nix QC. Whether you need to measure solids, powders, liquids, or soft and/or textured surfaces, you'll be able to rely on your Nix QC for precise color measurement.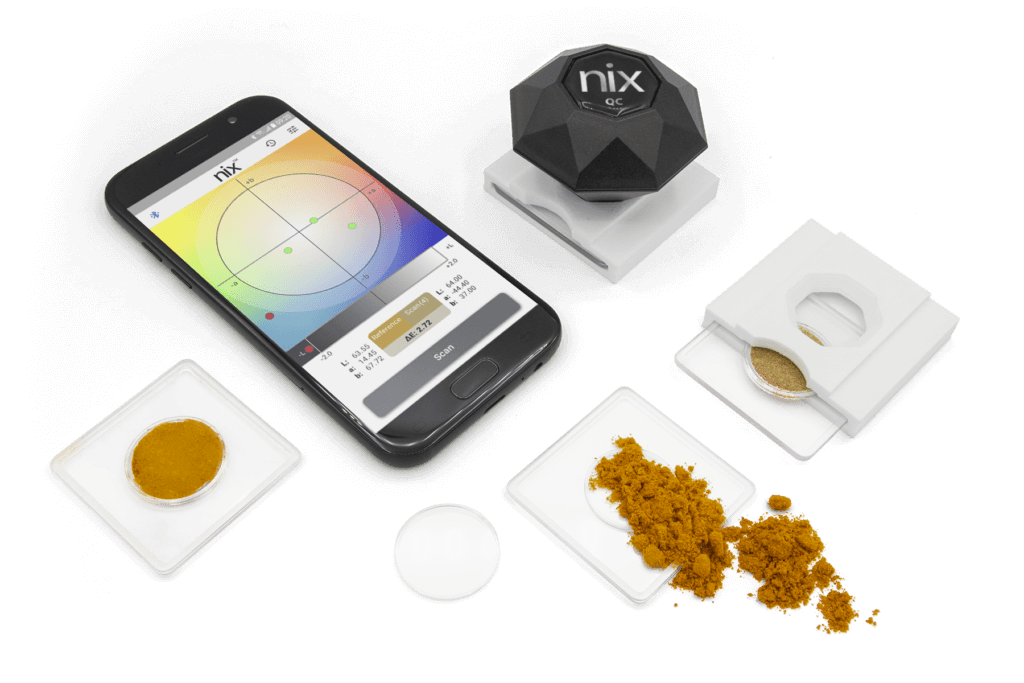 Designed for the professional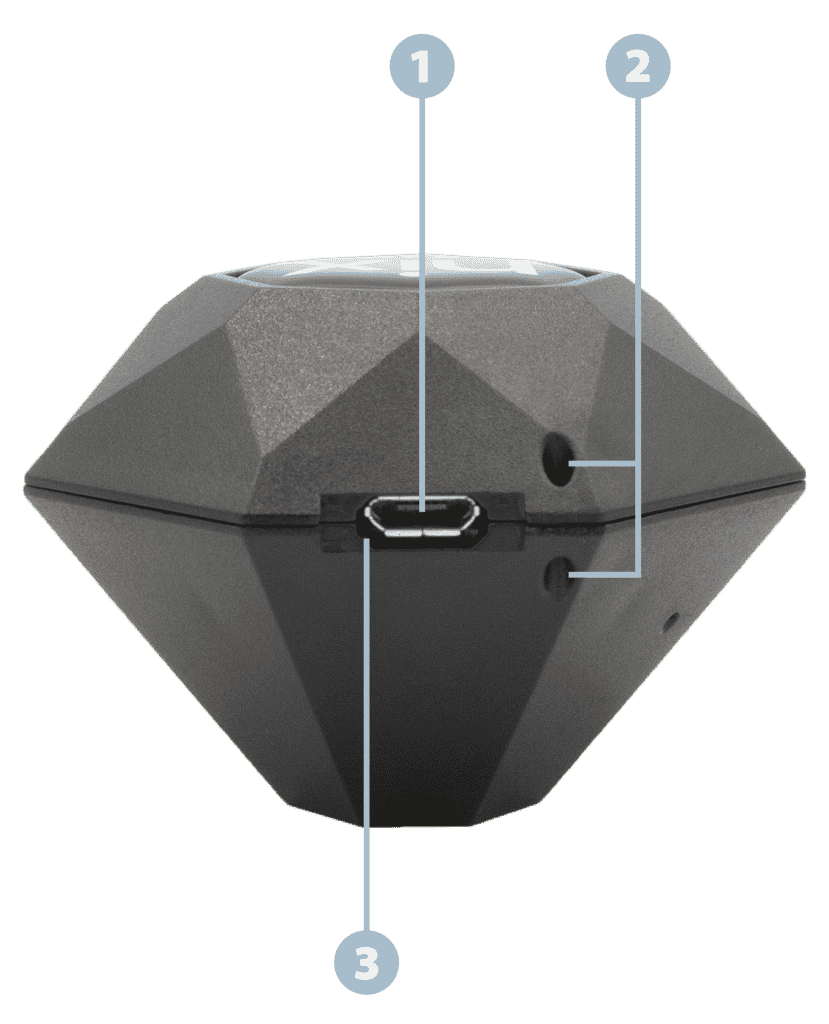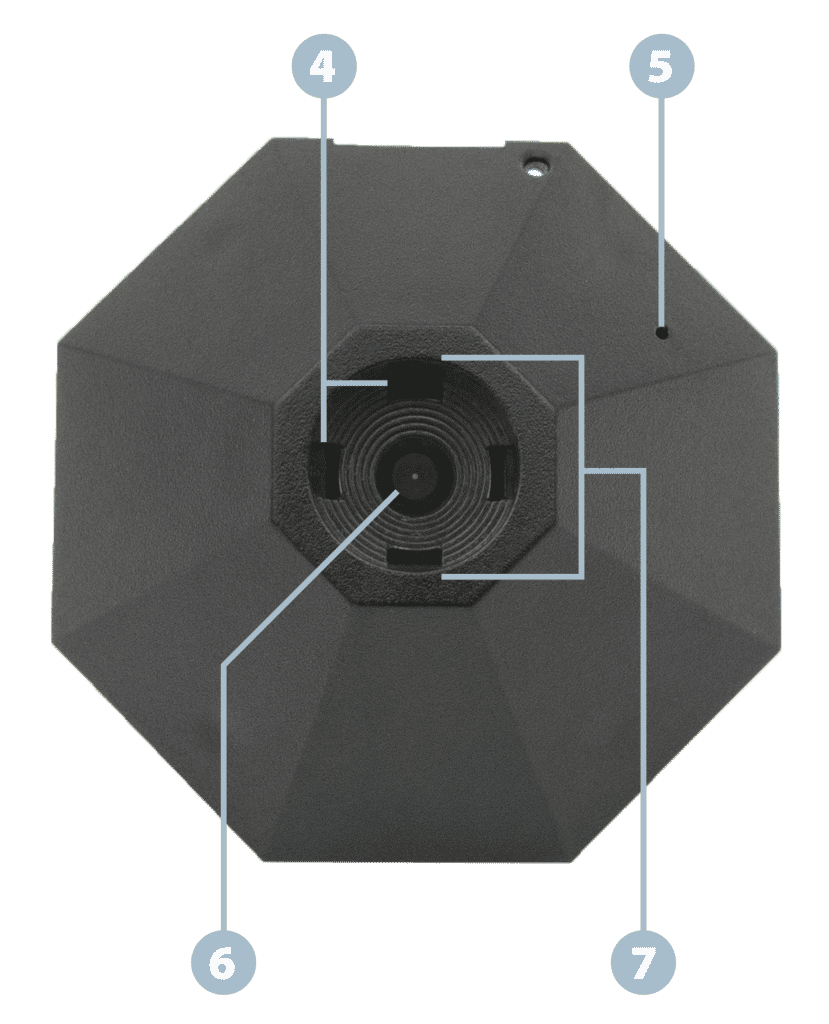 USB Charging Port
Lanyard Attachment Point
Blue LED Charging Indicator
Broad Spectrum White LEDs with 98+ CRI (2x 5000K, calibrated for D50; 2x 6500K, calibrated for D65)
Factory Firmware Reset Button
Damage and Crack Resistant Lens
Aperture (15mm diameter)
Specifications
Size
2.4×1.7 in (6 x 4.3 cm)
---
Weight
1.5 oz (43 grams)
---
Aperture Size
0.6 in (1.5 cm)
---
Color
Black
---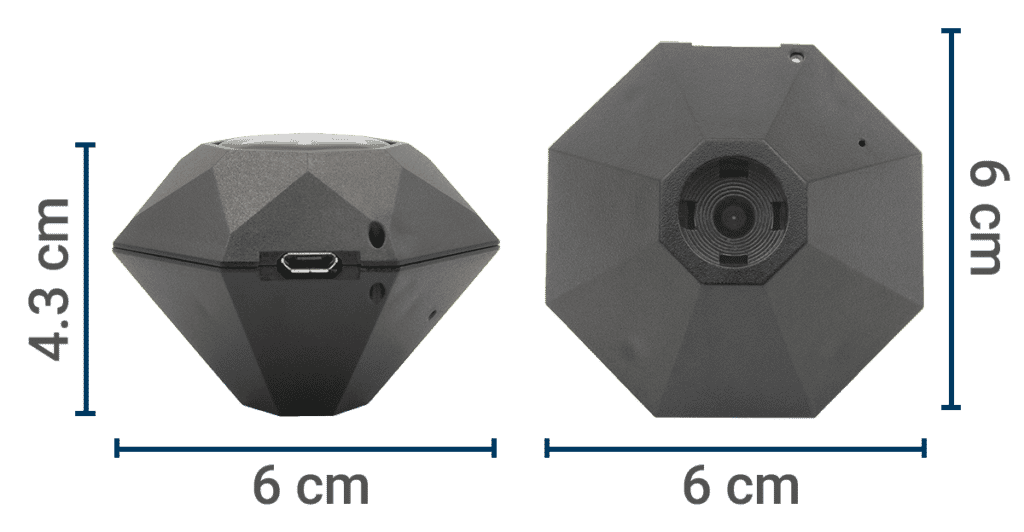 Measuring Geometry
45 / 0°
---
Light Source
4x High-CRI LEDs designed specifically for color reproduction

---
Illuminants
Natively calibrated to D50 2° and D65 10°
---
Observer Angles
2°, 10°
---
Color Difference
DE76, DE2000
---
Battery Size
Lasts for about 16,000 scans before recharge is required
---
Nix Quality Control Color Sensor
Seamless color management in one powerful kit
The Nix QC is a compact, powerful color measurement tool, capable of fitting into any industry workflow. It streamlines the color management process and allows you to visualize detailed scan data quickly and efficiently within your set parameters.
$999 USD + Applicable taxes & duties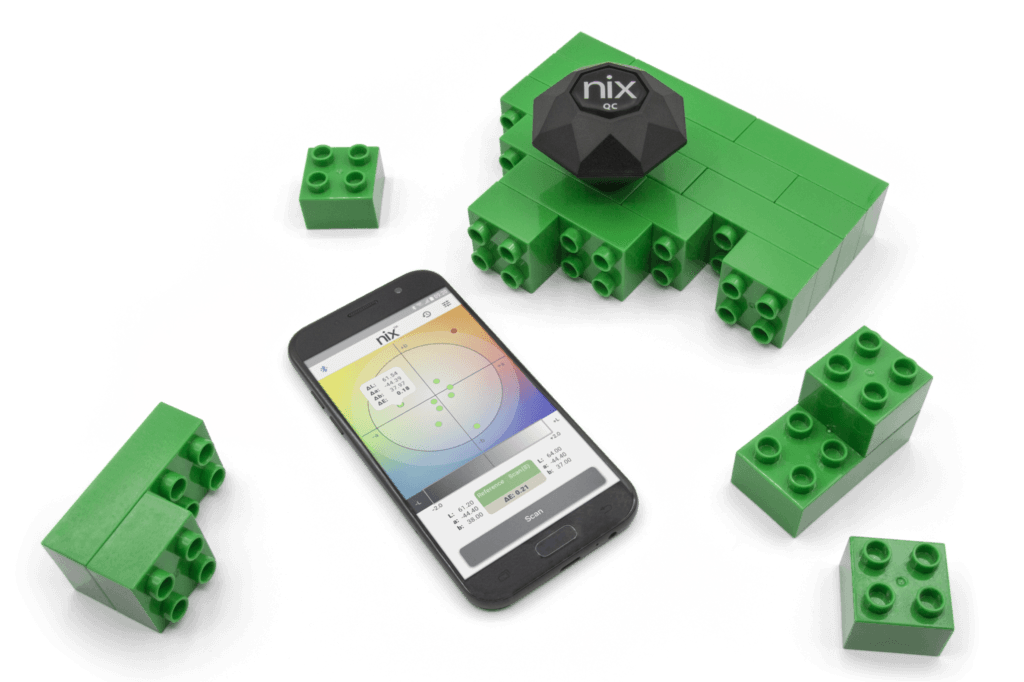 Sign up to save 5% on your next purchase and be the first to get notified on news and promotions!