Home Reno Inspiration: 4 ways to make your exterior pop with colour
Do you ever scroll through Pinterest or walk through your neighbourhood and spot a house that really grabs your attention? Sometimes, it's a simple pop of color that does the trick.
Adding the right color to your exterior can make your house stand out, but choosing your final color selections can be stressful and time consuming. In fact, the average homeowner delays painting their exterior by two years because deciding on a color scheme seems so daunting!
To get you started in the right direction, we've put together some home renovation inspiration. The following four home renovation ideas will show you how to take your exterior to the next level with paint. Once you've decided on your design goals, you can use your Nix Mini and our user-friendly Nix Paints app to walk you through the project, helping you finish your paint project with confidence and ease.
Home Reno Idea #1: Make your front door the center of attention
Adding color to just one key piece of your exterior can change the whole look of your house. Colors can be bold and exciting, warm and inviting or even cool and dramatic.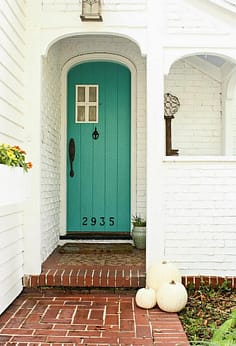 Photo Source: InspirationsDecoBlogSpot
Photo Source: house8055.com
Home Reno Idea #2: Showcase your windows by going bold with your frames and shutters
Contrast the color of your window frame with your exterior paint color. A black-and-white combination can be a classic look, but depending on the color of your exterior, you may want to explore more adventurous tones or earthy palettes.
TIP: To explore new palettes, use a Nix Mini and the Nix Paints app to capture color inspiration from around your home or garden. Find a color that you love, then scan it to find its matching paint name and code, plus complementary palettes.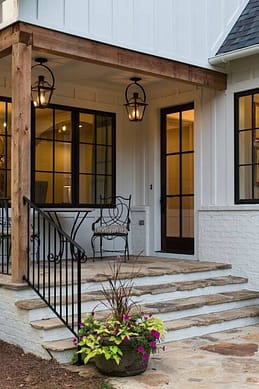 Home Reno Idea #3 Add arts and crafts flair to your home by choosing harmonizing colors for your exterior and trim
The arts and crafts style of home is synonymous with traditional "comfort colors". Pick a trim color that can complement your exterior colors, all while adding a bit of flavor to the design.
TIP: When exploring colors with the Nix Paints app, use the "Color Schemes" button to browse through complementary, analogous, and triadic palettes to find colors that are scientifically proven to work well together.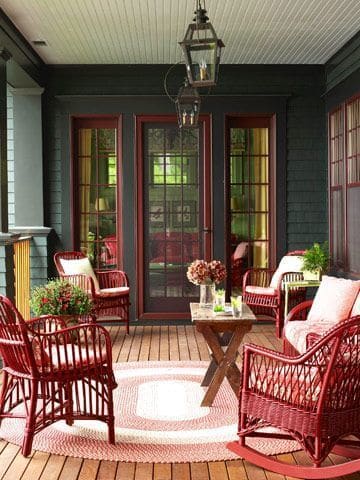 Photo Source: bgh.com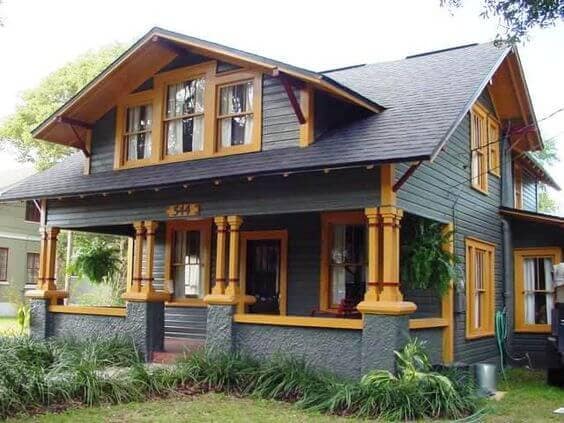 Photo Source: oldhouses.com
Home Reno Idea #4 Add classic or modern sophistication with a full exterior paint job
Giving your exterior a face lift with paint can completely transform the look and style of your house. With strong contrasting trim and exteriors, like a deep navy or grey with white trim, you can create a modern look to the outside of your home. Alternatively, you can choose colors that are more traditional and subtle in their pairings by choosing shades from the same family.
TIP: Use the Nix Paints app to explore paint palettes, including complementary ones, to help you determine your final colors. Then save your project and share it with your friends through email or social media to get their input!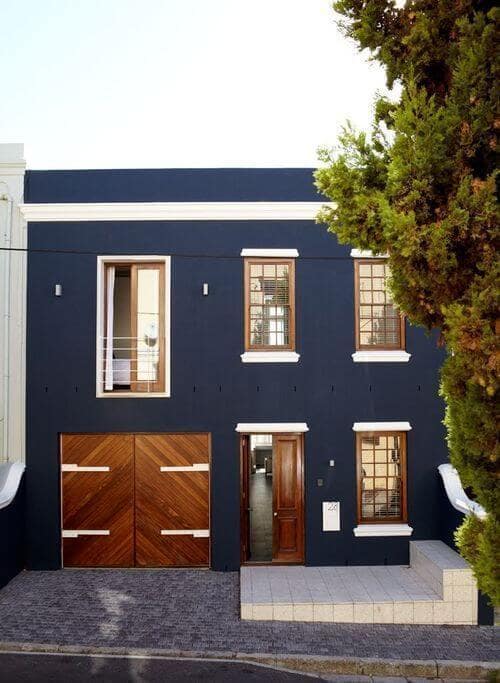 Photo Source: Jessica Brigham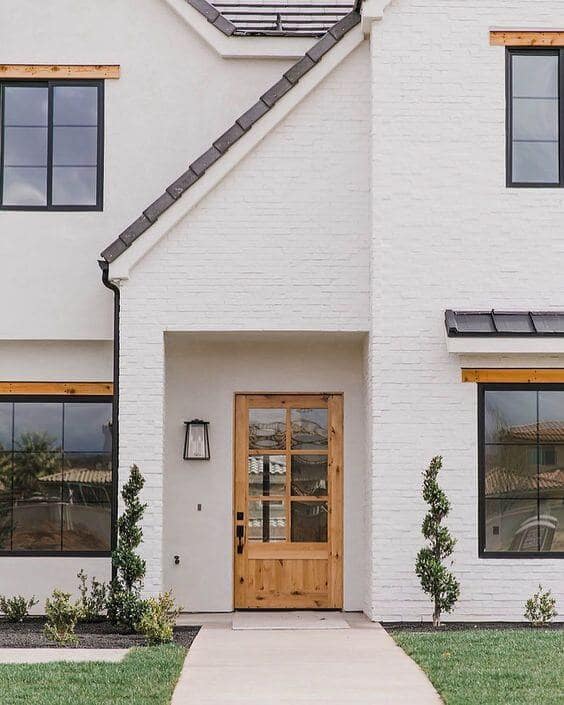 Photo Source: Style by Emily Henderson
Looking for more renovation ideas? Check out this article that will help you decide between a DIY or Professional home renovation!