How to Choose the Right Paint Brush for Your Next DIY Project
Painting is an easy, fun, and popular way to customize your space. Anyone can do it, however it is important to use the correct type of brush. Here are four pointers to help you select the right paint brush for your next DIY painting project.
1. Don't Cheap Out
Select good quality brushes to ensure high quality results with multiple uses. A high quality brush is almost as important as quality paint. A good brush will hold more paint and apply evenly to the surface.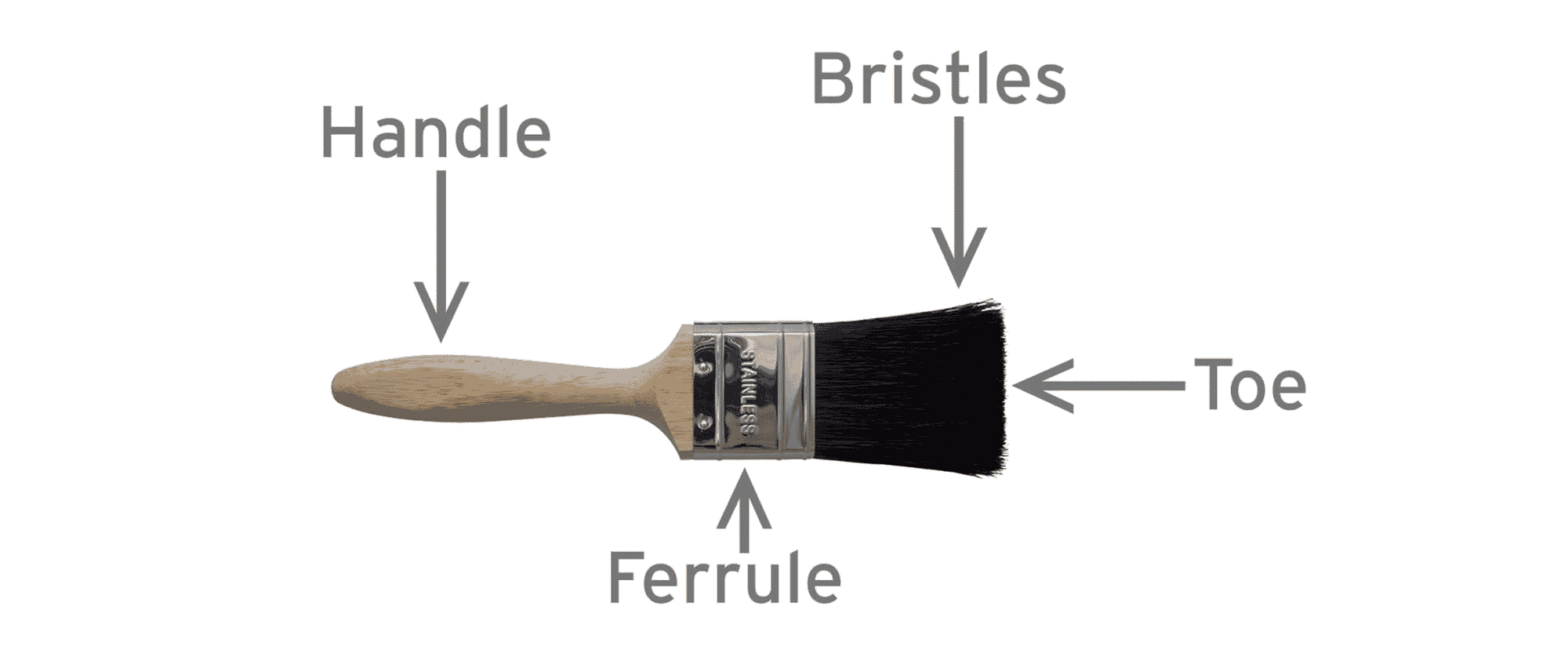 2. Understand Brush Types
Natural Bristle brushes are best used for oil-based paints, varnishes, polyurethane, and shellac. Do not use natural-bristle brushes with water-based paint – they will soak up the water and leave your brush limp and unable to hold paint.
Polyester Bristle brushes are best used for latex paint and will hold their shape and stiffness well.
Polyester/Nylon Paint Brush Blends are best used for latex paint and the combined bristles provide duability and shape to the brush.

3. Understand Brush Widths
Majority of DIY paint jobs will require 1″-4″ width brushes.
Smaller 1″-2″ brushes are best for windrow trim and detailed jobs.
Medium sized 3″ brushes are best for doors and cabinets.
Large 4″ brushes work best for large and wide areas such as, walls or plywood.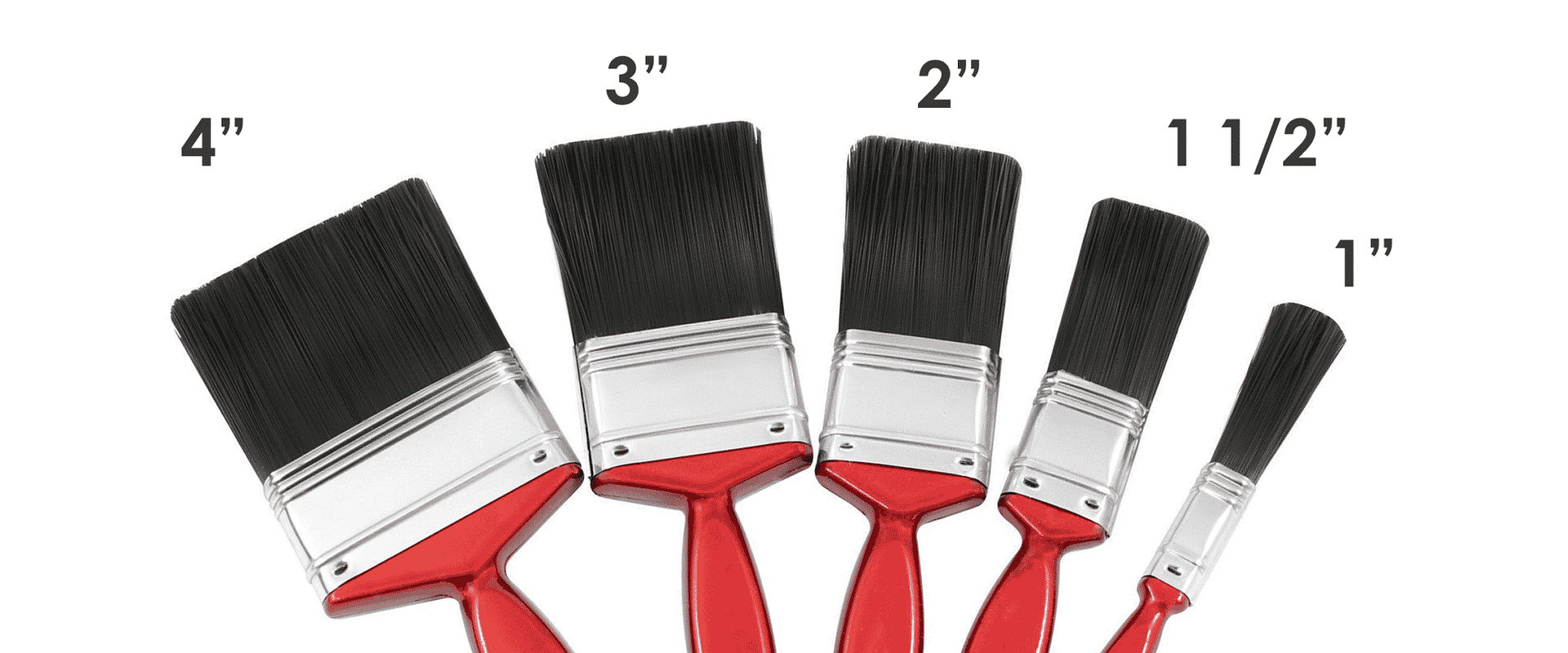 4. Understand Brush Styles
The style of your brush refers to the cut and shape of the brush head. It is important to invest in multiple brushes that were designed for different jobs to ensure precision and coverage. There are 5 notiable mentions: trim brush, wall brush, angled sash brush, thin angles sash brush, and flat sash brush.
The trim brush is a flat brush made for painting large flat surfaces.
The angled sash brush has bristles that are cut at an angle and used for painting trim and around windows.
The flat sash brush retains a slim profile but the bristles are cut straight across.
The thin angled sash brush has a thinner profile and is ideal for more precise works.
The wall brush is a thicker flat brush that holds more paint and used for painting large surfaces.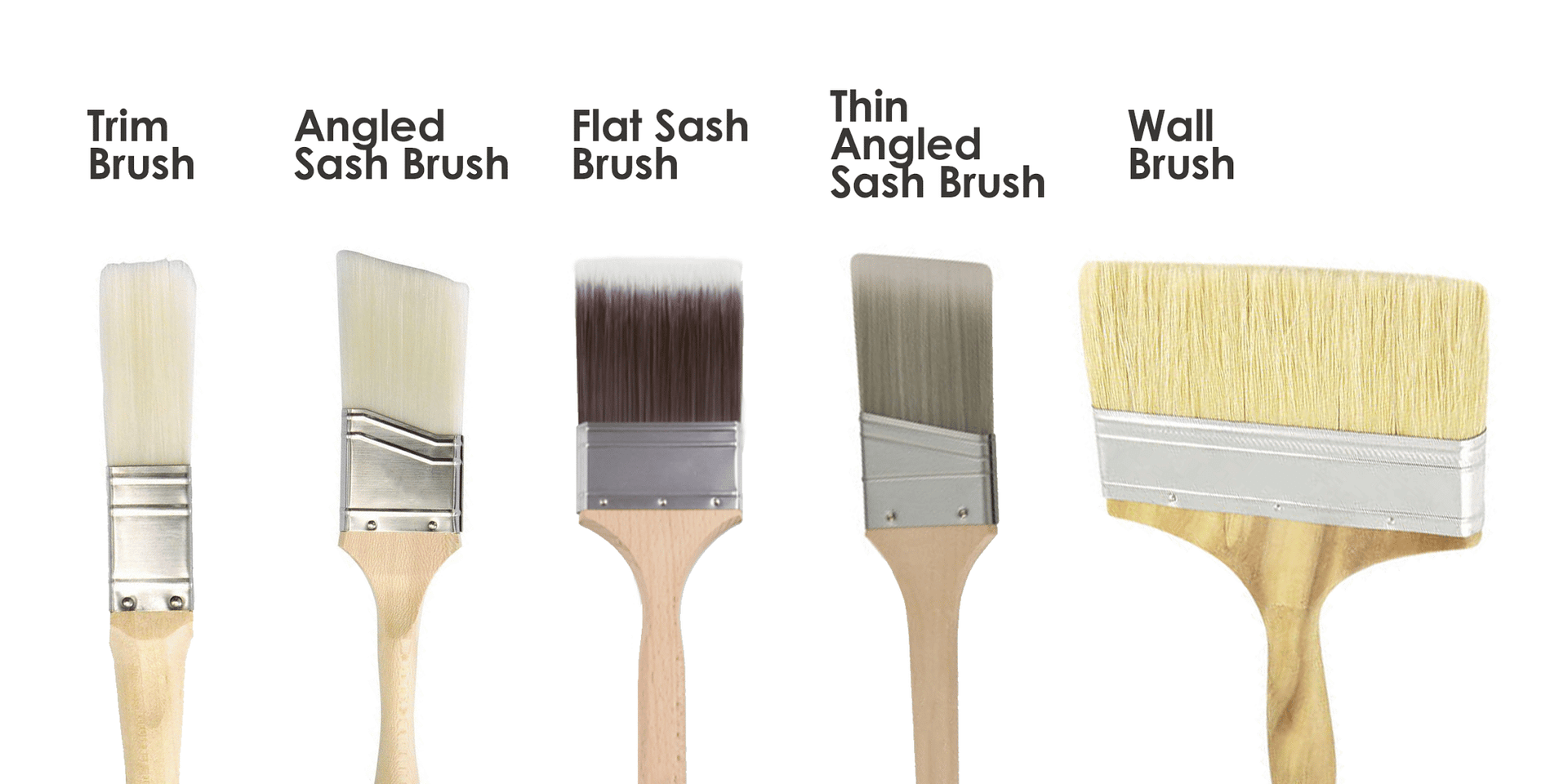 Once you have begun collecting all your brush types, be sure to give them a proper cleaning after each use. Use this guide to help you build your brush collection and you will be in the best shape for your next DIY painting project.
---
Find more How-To Guides (Read More) 
If you found this guide helpful send us a message. We'd love to hear your feedback: