How to start (and finish) your next paint project
We've all been there before. We spend our time browsing through magazines, scrolling through Pinterest, flipping through catalogues, and going back and forth to paint shops, all for one thing: landing on a paint colour for our walls. 
Why is starting a paint project so difficult? Well, that's easy. We are consumed by inspiration. Everywhere we look, we see colour. Some colours shock us, others elevate our moods. Some colours relax us, while others build excitement and provide a boost to our day.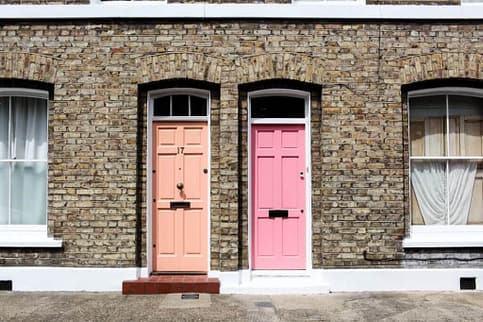 With colour everywhere and on everything, it's no wonder that deciding on a shade can turn into days, weeks and sometimes months of colour contemplation. But don't worry! We're here to help. 
Here's how to start your next paint project – and finish it!
1. Decide on what you're painting.
This might seem obvious, but it's an important step. The key to starting off your planning is to identify what you're painting and why you are painting it. For example, if you've decided to paint your kitchen, ask yourself what's made you want to make the change. Perhaps the current colour is too dated, or maybe you're doing a full reno and would like your wall colour to complement your new tile backsplash. By identifying the "why", you can build confidence for the colour journey that you're about to begin.
2. Look for inspiration that's tailored to your needs.
It's time for the fun part: finding inspiration that's tailored to your painting wants and needs! With Chip, you can explore paint brands, their collections, and then browse paint choices by action and by feeling. Looking for a space that's fit for entertaining and is bold in its design? We've got a palette just for that.

Looking for real life inspiration? Use the Chip app and a Nix Mini to scan any surface to find it's matching paint colour!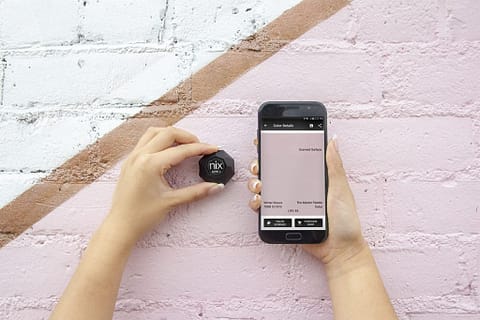 The Nix Mini is especially perfect for you when you have items in your space, like a leather couch, that you want to incorporate into your design but don't want to guess the colour or bring a cushion into the paint store for them to guess for you. The pocket-sized tool is also handy for when you find inspiration outside of the home, like in a restaurant or shop, and want to capture the colours to bring them into your own space. 
3. Decide on a colour, or a few!
With Chip, you can visualize your walls painted with your favourite colours. This is super helpful, especially because picturing the final product can be one of the hardest parts of painting. Save your picks to your Favourites or start projects for each room of your house. You can keep notes, project details, and reminders stored in each project, helping you stay on track and closer to the finish line! 

4. Take the leap and buy the paint.
It's easier than you think! Use the Chip app to estimate the cost based on the size of your room, then head to the nearest paint store to grab what your supplies and get the project started.

Don't have the time to pick up paint or do the work yourself? Use the Chip app to order paint right to your door, or connect with local and vetted contractors right through the app!
5. Enjoy your space.
Ah, the smell of fresh paint. Congrats! You've finally finished that paint project you've been dreaming of. Now it's time to sit back and enjoy your space..and Instagram it, of course.