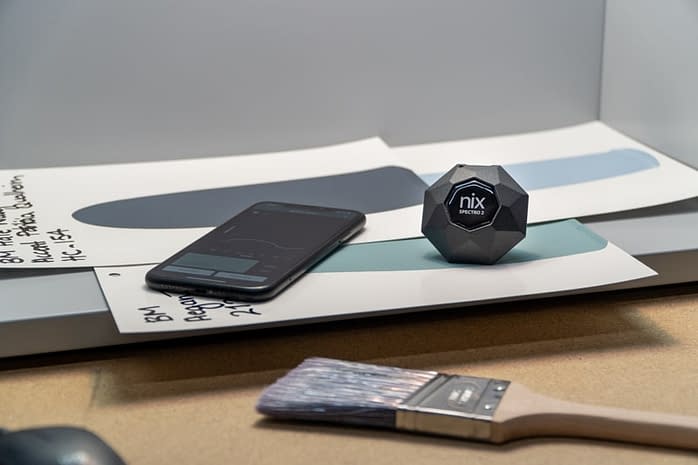 June 13, 2022 – Hamilton, Ontario: Nix Sensor Ltd., a technology-based company that designs, manufactures, and retails high-precision color sensing technology is announcing today that they have hired Terry Newton as the Director of Sales.
In this position, Terry's main objective will be to transform Nix Sensor into a major player in the spectrophotometer market. The 'Spectro 2' is the company's latest innovation allowing users to bring an easy-to-use spectrophotometer out of a confined space and into the field or on the production floor.
Terry has worked in various color critical industries for over 25 years supplying color matching technology to paint/coatings, print/packaging, textiles, and other industrial channels. He has created and grew distribution in various regions across the globe through the continued implementation of go-to-market coverage strategies including agents/distributors, value added reseller's and direct sales teams.
Terry's experience detailing and developing new technologies and refining product portfolios to fit specific customer requirements will be essential to the success of the Spectro 2 offering from Nix Sensor.
"Nix Sensor Ltd. is proud to welcome Terry Newton to the team as our new Director of Sales. Terry's decades of industry experience in color specification, spectrophotometers, print and packaging, and paints and coatings, will be integral to the continued growth of our company. We are excited to benefit from Terry's leadership and look forward to continued market penetration with our next generation of color measurement devices." – Matthew Sheridan – CEO/Founder – Nix Sensor Ltd.