Top Color Trends at High Point Market 2016
High Point Market is the largest home fashions show in the world, bringing together more than 2,000 exhibitors in High Point, North Carolina. We had the opportunity to experience the exciting world of home furnishings while exploring exceptional showrooms filled with the top trends in interior design.
As an exhibitor, we met countless new people, built new relationships and did what we do best – color matched! We took to the streets in search of the show's most colorful designs and created custom swatches for each. Take a look at some of our favorite color trends at High Point Market.
Pink Cares Piedmont's firetruck, Debbie, is a perfect example of how color can evoke emotion and new meaning. Upon first glance, the color pink is easily identified as a symbol for breast cancer awareness and support.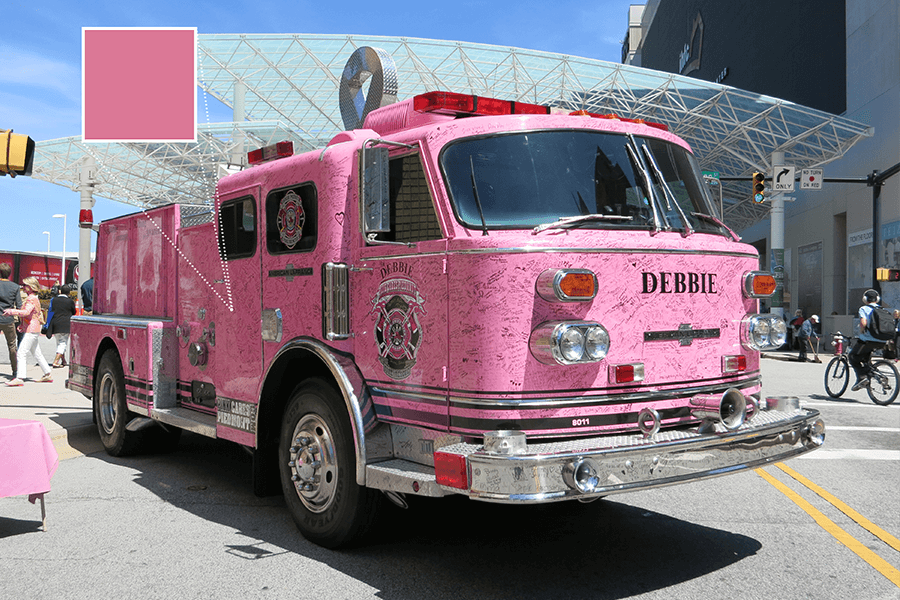 Taqueria El Azteca was not only known for their delicious tacos, but were easily identified by their red, gold and yellow branded food truck. Who doesn't love good tacos and branding?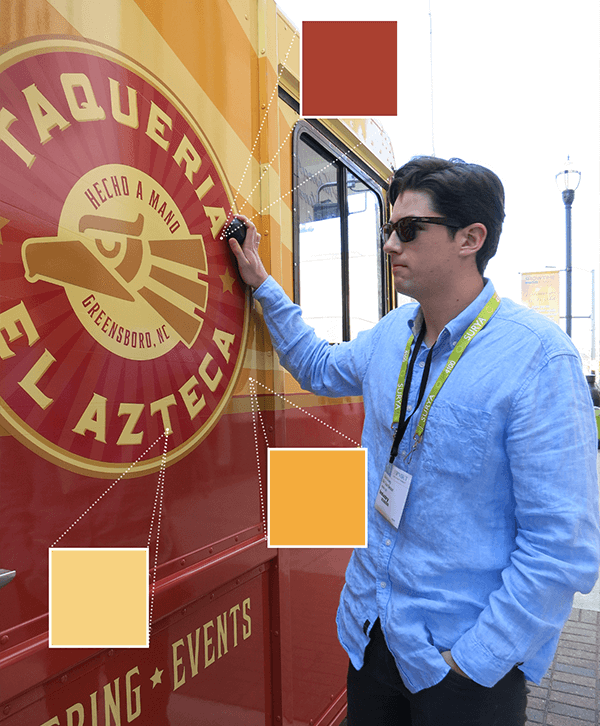 Throughout the show we had the pleasure of partnering with Wayfair and shared their showroom and gorgeous patio space designed by Linc Thelen. We loved the crisp whites and bold pop of color and patterns of their outdoor patio furniture.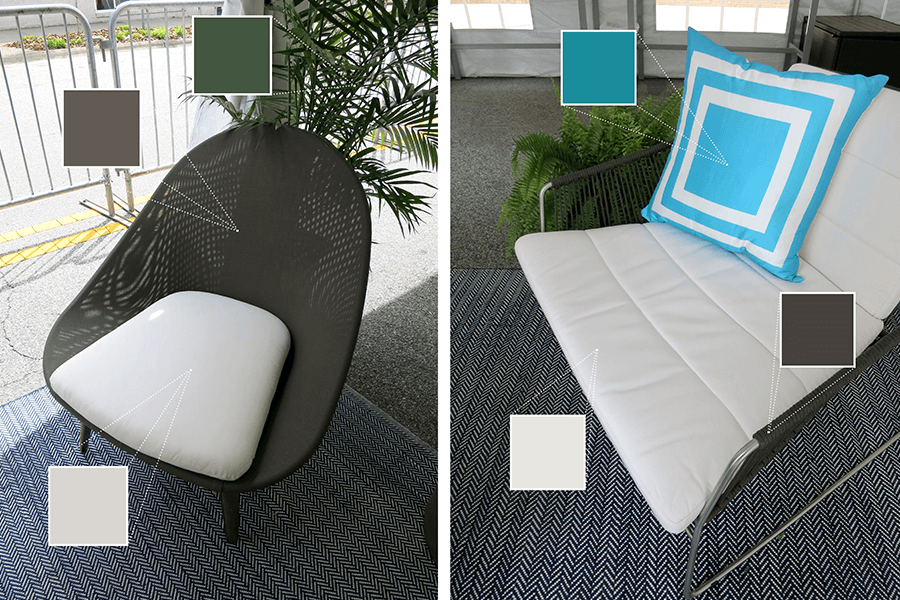 Décor Fifty Five had an incredible collection of vibrant patterned pillows and fabrics ranging from silk to wool.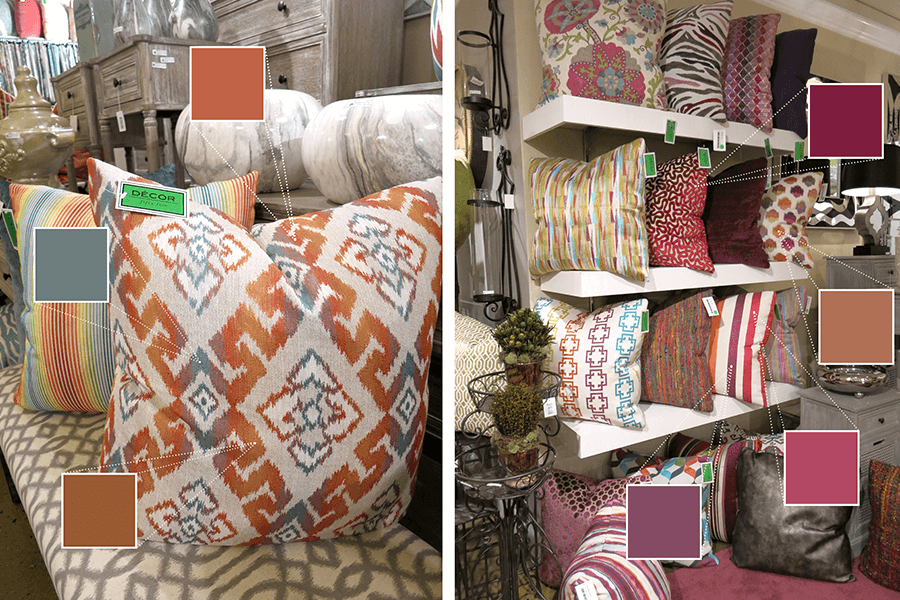 Em Soberon produces hand crafted furniture, cabinetry and interior architecture with exotic and sustainable woods. This stunning dining table stopped us in our tracks as we were touring through the International Home Furnishings Center.
The eclectic collection of home décor and accessories displayed by Global Views was elegant and exciting. Each showroom was themed by color, making for an excellent color palette.
Kalalou's Botanica collection included exotic and wild flowers bursting with color. Unlike most floral décor, Kalalou's flowers are made with latex rather than silk.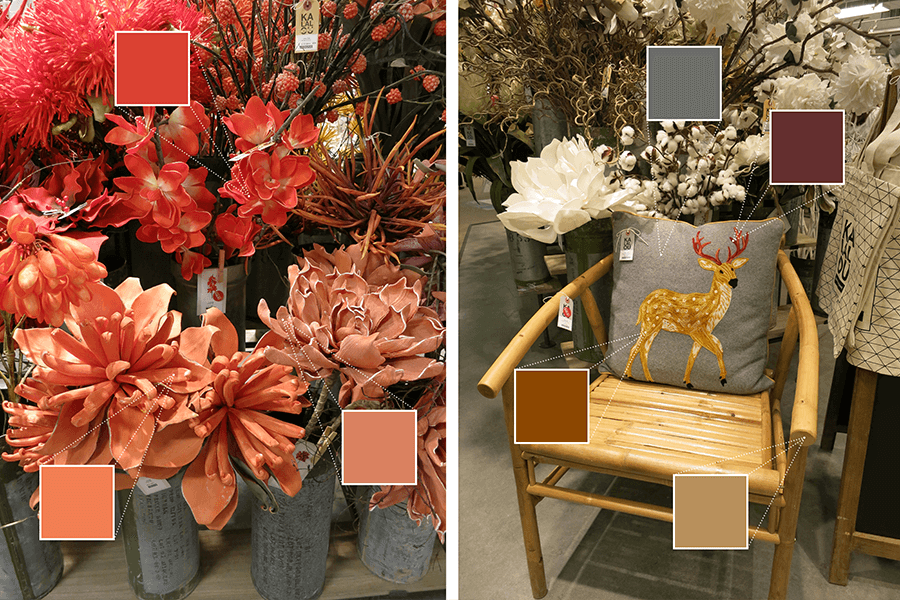 Speaking of floral, this elegant silk flower dress found in the International Home Furnishings Center made for a wonderful piece for us to scan.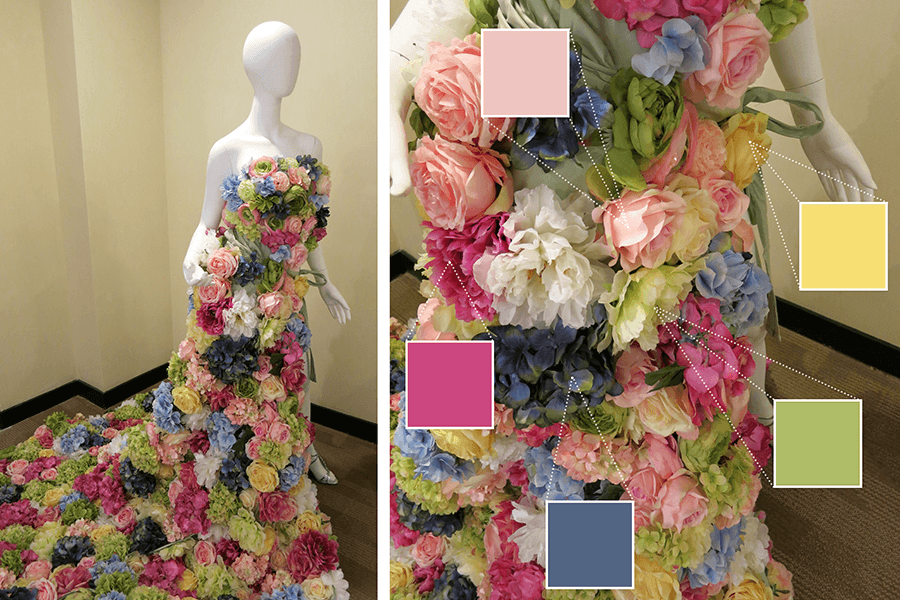 Keeping with the bright and bold theme, Loloi's Eliza shags provide a soft texture with energetic color options.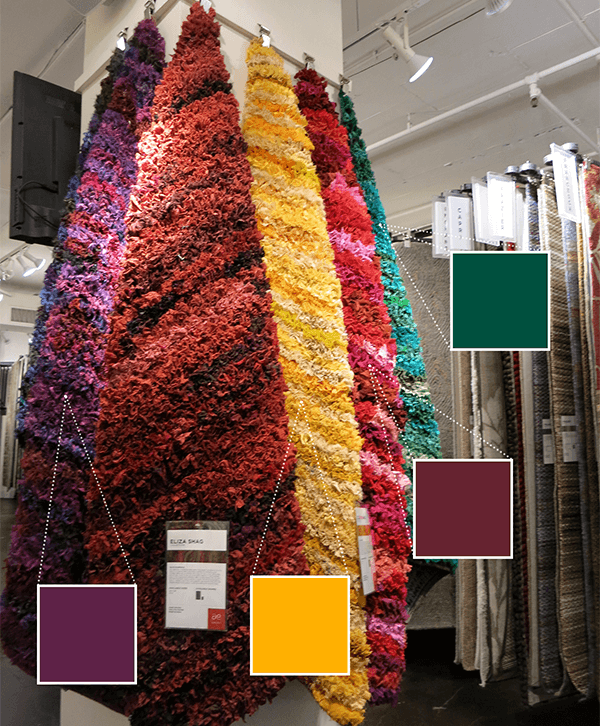 Peninsula Home Collection Company's showroom is an excellent example of how ambient lighting can alter our perception of color. It's a good thing the Nix Pro can grab an accurate reading regardless of the room lighting!