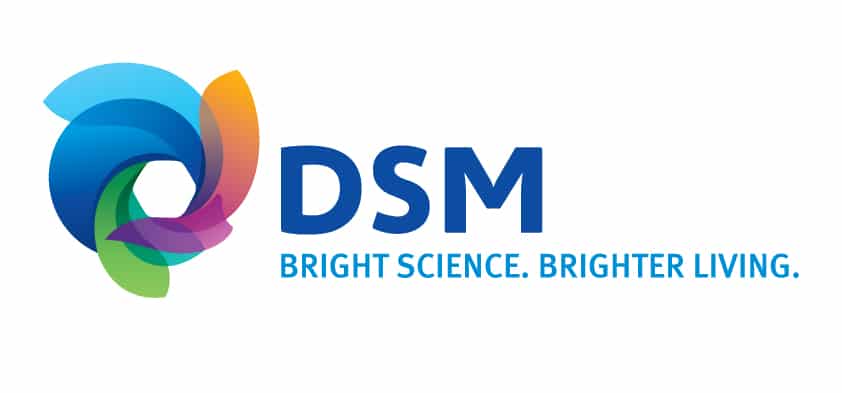 End User License Agreement for the Digital SalmoFan™ Application
 This application for use of DSM's Digital SalmoFan™ available on iOS and Android devices (the "App") is published by or on behalf of DSM Nutritional Products AG, Wurmisweg 576, CH-4303 Kaiseraugst, Switzerland ("DSM"). DSM has developed the Digital SalmoFan™ to unify the language of color and enable the industry to maximize the value of color. The Digital SalmoFan™ enables customers to take control of pigmentation performances by gathering objective field data across cages, sites and regions.
By downloading or otherwise accessing the App you agree to be bound by the DSM.com User Terms and Conditions, the DSM.com Privacy and Cookie Statement as well as the following terms and conditions (collectively "Terms").
This App is developed for your convenience by DSM and to facilitate your business process. If you do not agree with these Terms, you are obliged to stop using the App immediately.
Scope of License: The license granted to you for the App is limited to a non-transferable, non-exclusive license to use the App for your own, personal use. It is strictly forbidden to use the App for any commercial purpose not related to the business relationship with DSM whatsoever or for any illegal or unauthorized purpose. You may not distribute, copy, modify, adapt, translate or reverse engineer any part of the App or re-format or frame any portion of the pages comprising the App, save to the extent expressly permitted by these Terms or by law. When you use the App you must comply with all applicable laws (together referred to as "Applicable Laws") and not use the App in any unlawful manner or in a manner which promotes or encourages illegal activity including (without limitation) copyright infringement or attempt to gain unauthorized access to the App or any networks, servers or computer systems connected to the App.
DSM Material: You agree that save for Customer Data (defined below), the copyright in all material contained on, in, or available through the App including all information, data, text, photographs, graphics and messages, the selection and arrangement thereof, and all source code, software compilations and other material ("Material") is owned by or licensed to DSM or its group companies. All rights are reserved to DSM. You can view or download extracts of the Material for your internal business use but you cannot otherwise copy, edit, vary, reproduce, publish, display, distribute, store, transmit, commercially exploit, disseminate in any form whatsoever or use the Material without DSM's express permission.
Customer Data: The data that you input for the purpose of using the App ("Customer Data") shall remain in your ownership and you shall own all right, title and interest in and to all of the Customer Data and shall have sole responsibility for the legality, reliability, integrity, accuracy and quality of all such Customer Data. The Customer Data will be used by DSM in an anonymized format to develop industry and species benchmarks and databases, abstracts, reports or other descriptions to bring further system functionality to you and aid respective insights. For this purpose, you hereby grant DSM and its affiliates, its services providers, and subcontractors, a non-exclusive, worldwide, royalty-free, perpetual right and license to copy, store, display, transmit, use and analyze anonymized Customer Data. For this purpose and unless otherwise requested by you, DSM will be allowed to use Customer Data after you have stopped using the App.
Intellectual Property: The trademarks, service marks, and logos ("Trade Marks") contained on or in the App are owned by DSM or its group companies. You cannot use, copy, edit, vary, reproduce, publish, display, distribute, store, transmit, commercially exploit or disseminate the Trade Marks without the prior written consent of DSM or the relevant group company.
NO WARRANTY: USE OF THE APP IS AT YOUR OWN RISK AND THE ENTIRE RISK AS TO SATISFACTORY QUALITY, PERFORMANCE, ACCURACY AND EFFORT IS WITH YOU. THE APP IS PROVIDED ON AN "AS IS" AND "AS AVAILABLE" BASIS, WITH ALL FAULTS AND WITHOUT WARRANTY OF ANY KIND. DSM HEREBY DISCLAIMS ALL WARRANTIES WITH RESPECT TO THE APP AND THE MATERIAL, EITHER EXPRESS OR IMPLIED, INCLUDING (WITHOUT LIMITATION) ANY WARRANTY, TERM OR CONDITION AS TO ACCURACY, MERCHANTABILITY, COMPLETENESS, SATISFACTORY QUALITY, PERFORMANCE, FITNESS FOR PURPOSE OR ANY SPECIAL PURPOSE, AVAILABILITY, NON-INFRINGEMENT, INFORMATION ACCURACY, INTEROPERABILITY, QUIET ENJOYMENT OR INFRINGEMENT OF THIRD PARTY RIGHTS. IN PARTICULAR, BUT WITHOUT PREJUDICE TO THE FOREGOING, WE ACCEPT NO RESPONSIBILITY FOR ANY TECHNICAL FAILURE OF THE INTERNET AND/OR THE APP; OR ANY DAMAGE OR INJURY TO USERS OR THEIR EQUIPMENT AS A RESULT OF OR RELATING TO THEIR USE OF THE APP. DSM DOES NOT WARRANT THAT THE OPERATION OF THE APP OR MATERIAL WILL BE UNINTERRUPTED OR ERROR-FREE, OR THAT DEFECTS IN THE APP OR MATERIAL WILL BE CORRECTED.
LIMITATION OF LIABILITY: IN NO EVENT SHALL DSM BE LIABLE FOR INCIDENTAL, SPECIAL, INDIRECT OR CONSEQUENTIAL DAMAGES WHATSOEVER, INCLUDING, WITHOUT LIMITATION, DAMAGES FOR LOSS OF PROFITS, LOSS OF DATA, BUSINESS INTERRUPTION OR ANY OTHER COMMERCIAL DAMAGES OR LOSSES, ARISING OUT OF OR RELATED TO YOUR USE OR INABILITY TO USE THE APP, HOWEVER CAUSED, REGARDLESS OF THE THEORY OF LIABILITY. In no event shall DSM's total liability to you for all damages exceed the amount of CHF 50 (Fifty Swiss Francs). The limitations of liability hereunder shall not apply in the event that damage is caused by wilful misconduct or gross negligence.
Indemnification: You agree to indemnify DSM and its group companies in full and on demand from and against any loss, damage, costs or expenses which they suffer or incur directly or indirectly as a result of your use of the App otherwise than in accordance with these Terms or Applicable Laws.
Changes: DSM reserves the right to change, remove or disable the App or access thereto, or suspend or cease providing any services relating to the App without notice, and shall have no liability or responsibility to you in any manner whatsoever if it chooses to do so.
Entire Agreement and amendment of the Terms: These Terms (as amended from time to time) constitute the entire agreement between you and DSM concerning your use of the App. DSM reserves the right to update these Terms from time to time. If it does so, the updated version will be effective immediately, provided they are communicated to you by DSM. No other variation to these Terms shall be effective unless in writing and signed by an authorized representative on behalf of DSM.
Termination: The license is effective until terminated by you or DSM. Your rights under this license will terminate automatically without notice from DSM if you fail to comply with any term(s) of this license. Upon termination of the license, you shall cease all use of the App, and destroy all copies, full or partial, of the App.
Governing Law and Venue: These Terms shall be governed by and construed in accordance with Swiss law and you agree to submit to the exclusive jurisdiction of the competent courts of Basel City, Switzerland.
Severability: If any provision(s) of these Terms is held by a court of competent jurisdiction to be invalid or unenforceable, then such provision(s) shall be construed, as nearly as possible, to reflect the intentions of the parties (as reflected in the provision(s)) and all other provisions shall remain in full force and effect.
No Waiver: DSM's failure to exercise or enforce any right or provision of these Terms shall not constitute a waiver of such right or provision unless acknowledged and agreed to by DSM in writing.