Welcome to Nix
Here's everything you need to know about your new favorite gadget.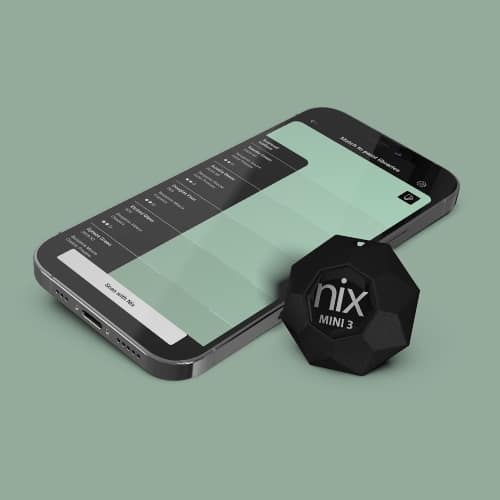 Wake up your device.
Your Nix device comes in a sleeping state. Plug your Nix and the provided micro USB cable into any standard charger to wake it up. Once you've plugged in, simply unplug!
Connect to your Nix.
Next, connect to your Nix by selecting the "Connect to Nix" button in the app. Make sure location services are enabled if you're on Android (this is needed for Bluetooth to connect).
Confirm battery level.
Check the battery of your device by tapping the menu button on the top left corner of the app. Battery level will be displayed under "Nix Device" (the Nix device must be connected first).
The Nix Mini 3
Simply scan any color to find its paint match from the world's leading paint companies (Benjamin Moore, Sherwin-Williams, Behr, Valspar, and more), explore similar colors, complementary shades and more! You can also pair with our free Nix Toolkit app to grab the digital color values.
What can you scan? Almost anything.
For best results, stick to scanning items that are as matte & flat as possible, like:
a color in a painting, a print or a book cover
a ceramic vase
painted surfaces like cabinet doors or walls
furniture, like a couch cushion or patio furniture
Note: if scanning fabric or an item that isn't fully opaque, make sure to fold it over a few times so the light doesn't leak through (which will alter results).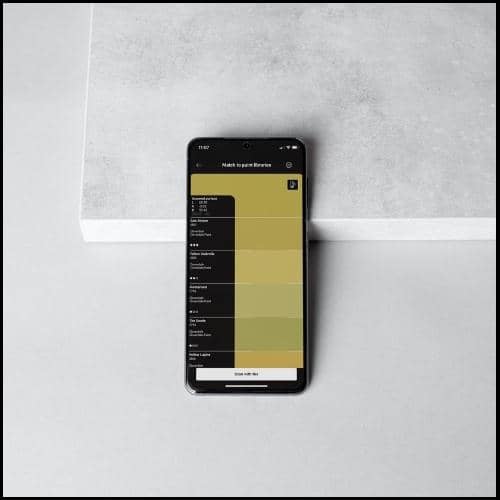 Content Ideas.
Instagram Post
Showcase the Nix Mini 3 in your industry and let your followers see how you use it in your everyday workflow!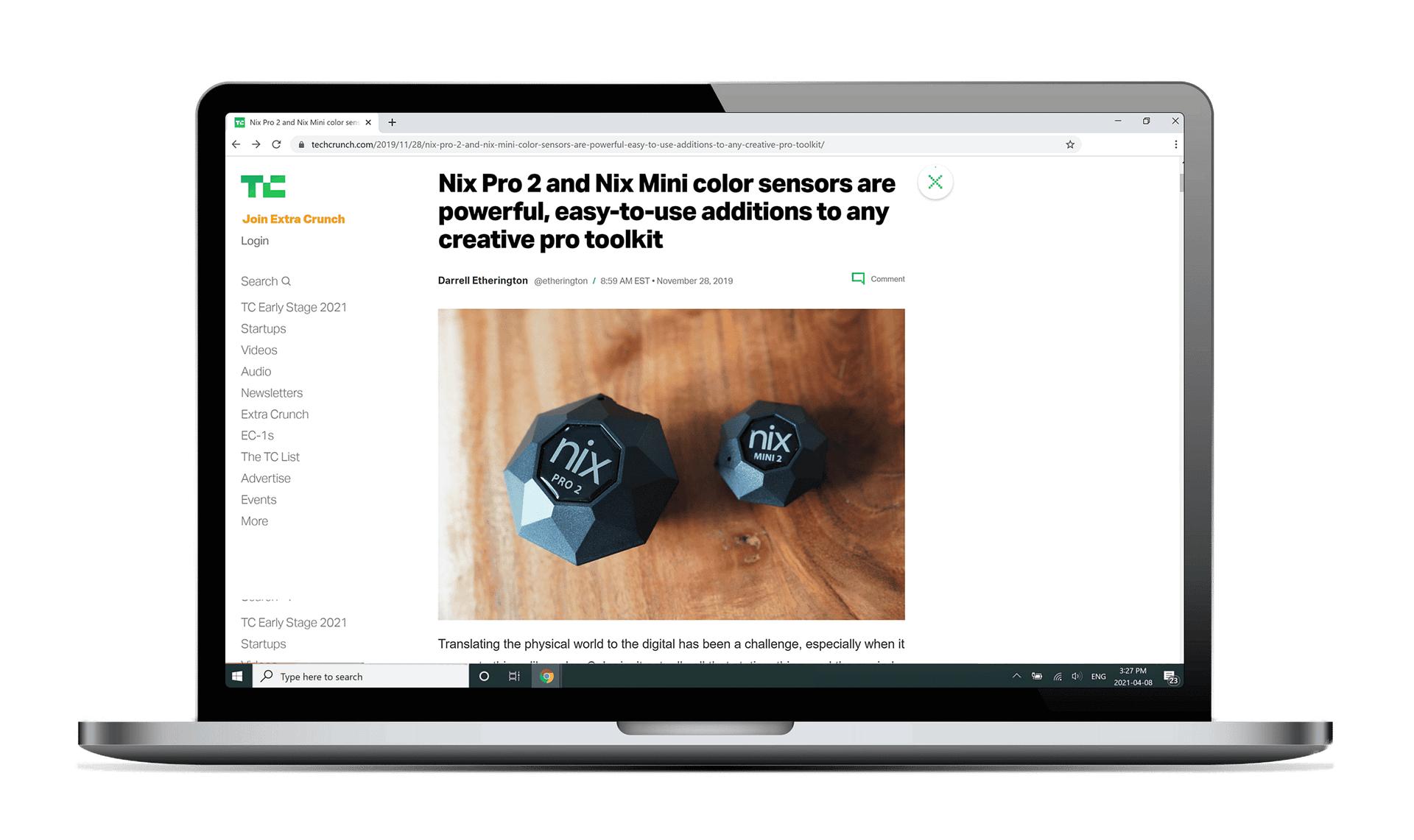 Blog Post
Go in-depth, compare and contract, and let us know what you really think about Nix.
Here's what people are saying.
"This design fan's dream is kind of like if the Shazam app worked for colors. Just point the Nix Mini at any surface and this ultra-nifty gadget matches your color instantly to more than 100,000 brand name paint colors or to sRGB HEX, CMYK, and LAB colors. And once you know the color you want, Nix lets you save, organize, and share your favorite palettes at a glance. From artists to interior designers, the Nix is indispensably simple."
"Matching paint is a nightmare. Whether it's figuring out what your apartment's current color is, matching something you see at a friend's place with what's available at a store or just keeping all of your options consistent, it's an awful process. That's where paint-matching gadgets comes in. We tested the Color Muse, Palette Pico and Nix Mini, but found the Nix Sensor Mini to be the best. The Mini comes in at $100, and doesn't just match your current wall colors to identical paints, but also identifies the CMYK and Hexadecimal values for those of you who are REALLY serious about design."
"When your team makes over 300 repairs a year, your bound to run into some challenges along the way.
Matching paint colors can be one of them, but it looks like we've solved that problem now. After trying a couple different paint sensors that didn't work so well, we finally found Nix Sensor and it has been a game changer since
we added it to the line up.
No more searching for paint cans in the basement!"
Key Takeaways.
It's lightweight and fits in the palm of your hand.
It's extremely durable and made to go with you on-the-job or in your bag.
No moving parts. Just one solid, portable device.
No wifi necessary. Once you have the app, you're good to go whenever and wherever.
No calibration cards! Just download the app, scan your color and find your match.
Match to up to five brands at one time.
The Nix Mini 2 battery life is long lasting.
No more lugging around heavy fan decks! Both interior designers and contractors love the fact that they can share colors digitally with clients.
The Nix Mini 2 blocks out all ambient light and provides its own light source, so you can perform an accurate reading, every time.
We're Social.
Don't forget to tag us on social media! We love to see your content.