Nix Pro App Update: Version 2.4
December 7, 2015 – V2.4
Expanded paint libraries, vinyl signage color libraries, new color systems for computer graphics!
With the Nix Pro in use by designers and experts in over 30 countries so far, we've been getting a lot of fantastic feedback about what you'd like to see us come out with next.
Here's what you'll find in Version 2.4 just in time for the holidays:
A way to find the perfect paint to match any surface.
One of the biggest requests we've been getting from users is to expand our interior paint library to include more leading paint manufacturers. We've done just that, with many more paint collections to follow in future updates.
Paint collections now available:
Behr (Interior Paint & Exterior Paint)
Behr (Marquee Collection)
Benjamin Moore (Color Preview Collection)
Beauti-Tone (Home Hardware)
CIL
Dulux
Sherwin-Williams General Palette
Sherwin-Williams Concepts in Color
In order to match a color, all you have to do is place the Nix Pro Color Sensor on a surface to block out all ambient light and obtain an accurate color reading. The color information is then sent to your smartphone, where it can be compared to the desired paint brand.
The strength of the match is also visible, so you know whether you have a good color fit or not. One rule of thumb: A DE2000 value of 3 or below is considered a great match!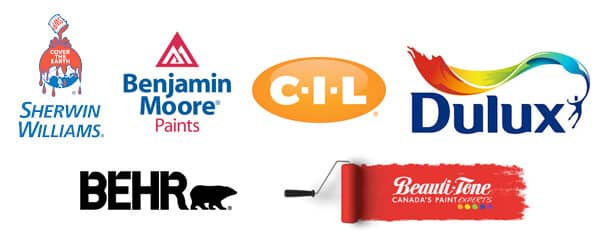 NEW: Vinyl Color Libraries for Signage Manufacturers
The second most common question we get at Nix Sensor Ltd. has to do with whether or not the Nix Pro is a good fit for signage manufacturing companies. With the addition of Oracal and Arlon libraries, the Nix Pro can provide best matches to vinyl colors – not just paints!
Vinyl collections now available:
Oracal (Economy Cal)
Oracal (High Performance Cast)
Oracal (Intermediate Cal)
Oracal (Premium Cast Metallic)
Oracal (Premium Cast)
Arlon (Cast Translucent Film)
Arlon (High Gloss Calendered Film)
Arlon (CalPlus Satin Calendered Film)
Arlon (Calendered Translucent Film)

NEW: ACES, ACEScg, Linear sRGB systems available in "Settings"
Although this only applies to specific users, like special effects and computer graphics experts, we've created the ability to select these color systems in "Settings > Color Systems".
---
Questions about the Nix Pro Color Sensor?
The Nix Pro device only costs $349 USD, and the app is free. One of the advantages of this system is that the Nix team can keep releasing updates and improvements to the product at no additional cost to our users.
For more details, email us or check out the Nix Pro information page!