Hello, and welcome to the world of colour!
Before you get started on your colour matching adventure, please make sure you're set up by completing these quick and easy steps!
Wake up your device.
Your Nix device comes in a sleeping state. Plug your Nix and the provided micro USB cable into any standard charger to wake it up. Once you've plugged in, simply unplug!
Connect to your Nix.
Next, connect to your Nix by selecting the "Connect to Nix" button in the app. Make sure location services are enabled if you're on Android (this is needed for Bluetooth to connect).
Get your fave brands in the palm of your hand.
Select the brands that are carried in your store to match colour to.
See. Scan. Match.
Found a colour you just have to have? Hold the Nix device to any surface that is flat and opaque, then tap the scan button on your app to find its closest paint match.
NIX TIP: For the most accurate read, make sure the object you're scanning is totally opaque and isn't heavily textured.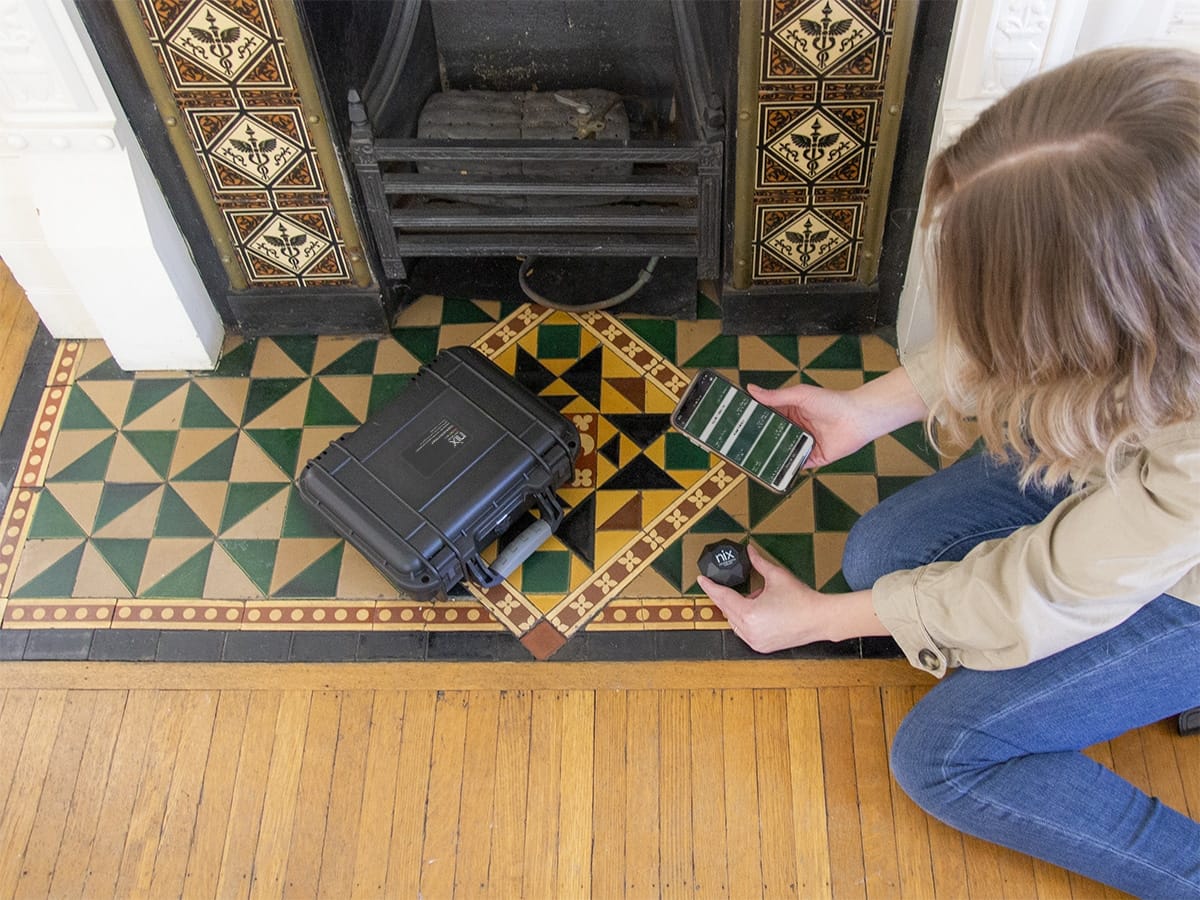 Review your matches.
Review the results of your scan. Your matches will automatically be organized by the closest available match in the brand you've selected. Looking for more details on your colour of choice? Simply tap the swatch to see more info.
Scan.
Scan any surface like painted walls, vinyl, leather, plastic, fabric, dyes – you name it! – then identify their color or find its paint match.
Save.
Save your favorite colors to the Nix Apps for future reference, and build out your projects with all your saved shades.
Share.
Go digital. Use our app to share colors with your customers and colleagues via text, social media or email.
Enable permissions.
Make sure Bluetooth and location services are enabled on your phone.
Is your Nix running on empty?
Charge it up by plugging the Nix device and the provided micro USB cable into any standard charger.
Confirm battery level.
Check the battery of your device by tapping the menu button on the top left corner of the app. Battery level will be displayed under "Nix Device" (the Nix device must be connected first).
Contact us.
We're happy to help!
Chat
Use our live chat function in the bottom corner of this page to talk to a Nix support rep located in our Canadian office.
Call
Main Office: +1.905.581.6363
(Mon-Fri 9 a.m. to 5 p.m. ET)
Toll Free (NA): +1.800.649.1387
(Mon-Fri 9 a.m. to 5 p.m. ET)