Adventurous Boys Bedroom Palette
Nix inspires color choices by pulling colors from everyday life.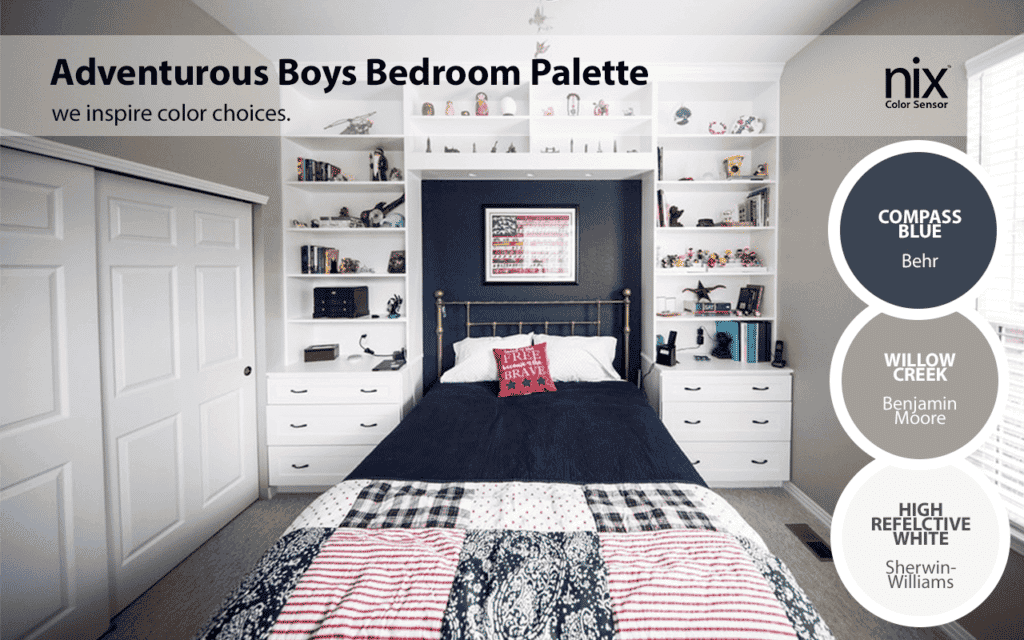 Looking for ideas to spruce up your not so little boy's room? You're in luck! We've got a paint palette that is neutral, eclectic, and most importantly, cool. The Adventurous Boys Bedroom Palette is a look that you and your boy won't grow out of no matter how old he gets. All it takes is a little paint to enhance a simplistic room design. Neutral walls, and white drawers make a great canvas for decor and personalized belongings whether your son is 6 or 16 years old. This color combination accomodates any style or stage in life, truly bringing out any boy's inner adventurous side. Re-create this look with Compass Blue by Behr and Willow Creek by Benjamin Moore, the perfect complementary hues. Paint any other details with High Reflective White by Sherwin-Williams for a crisp finish. Create a bedroom that your boy will enjoy throughtout the voyage of life!
Let's brand-cross reference!
If you are looking to use other paint brands here are some similar colors to Compass Blue by Behr. There is Annapolis Blue by PPG, Salty Dog by Sherwin-Williams, and Admiral Blue by Benjamin Moore.

Willow Creek by Benjamin Moore is a charming warm gray color, great for any bedroom. Here are some similar colors, including, Fashion Gray by Behr, Cloudy Today by Beauti-Tone, and Polished Concrete by Sherwin-Williams.

Keep it light and airy with High Reflective White by Sherwin-Williams! Some other favorites include, Ultra Pure White by Behr, Architectural White by C2, and Igloo by Dunn-Edwards.
How to brand-cross reference in the Nix Paints app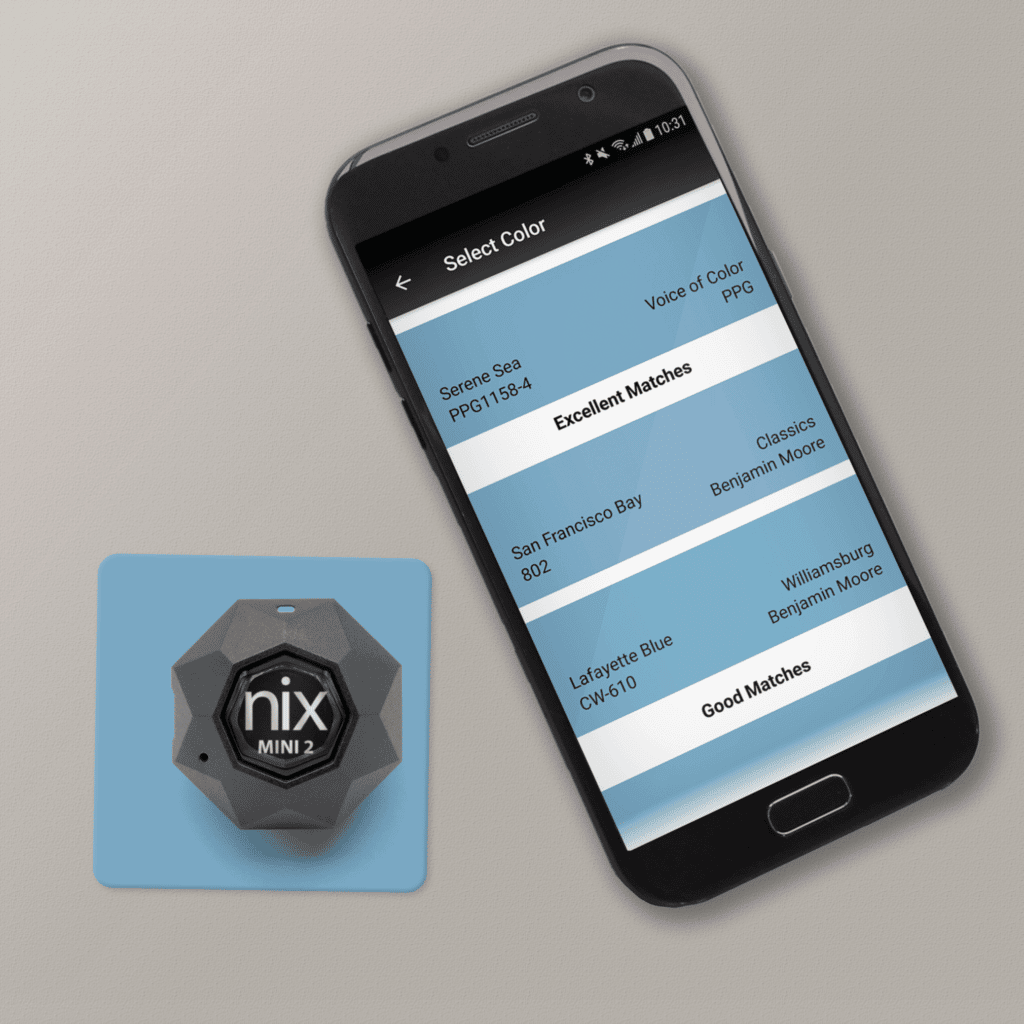 The Nix Paints app is a great tool for finding similar colors in different paint brands and collections. By simply viewing a selected color or saving a scan, you can find similar colors in seconds. You will be able to find both excellent (the best matches), and good matches for a specific paint color. This feature is awesome for when you have a specific paint brand in mind, you're looking for a good deal, or are just looking for different options.
In the image to the right, we have paired the Nix Mini Color Sensor with the Nix Paints app to brand-cross reference Serene Sea by PPG to Benjamin Moore Paints. In moments, the Nix Paints app narrowed down the options to San Francisco Bay and Lafayette Blue. It's just that easy!
Download the FREE Nix Paint Apps now on iOS (Apple Store) or Andriod (Google Play).
Check out our Youtube channel or Instagram account to find out more about what else the Nix Mini Color Sensor and Nix Paints app do together.
---
Explore other paint palettes now:
---
Find us on social media: