NYC Broadway Palette
Nix inspires color choices by pulling colors from everyday life.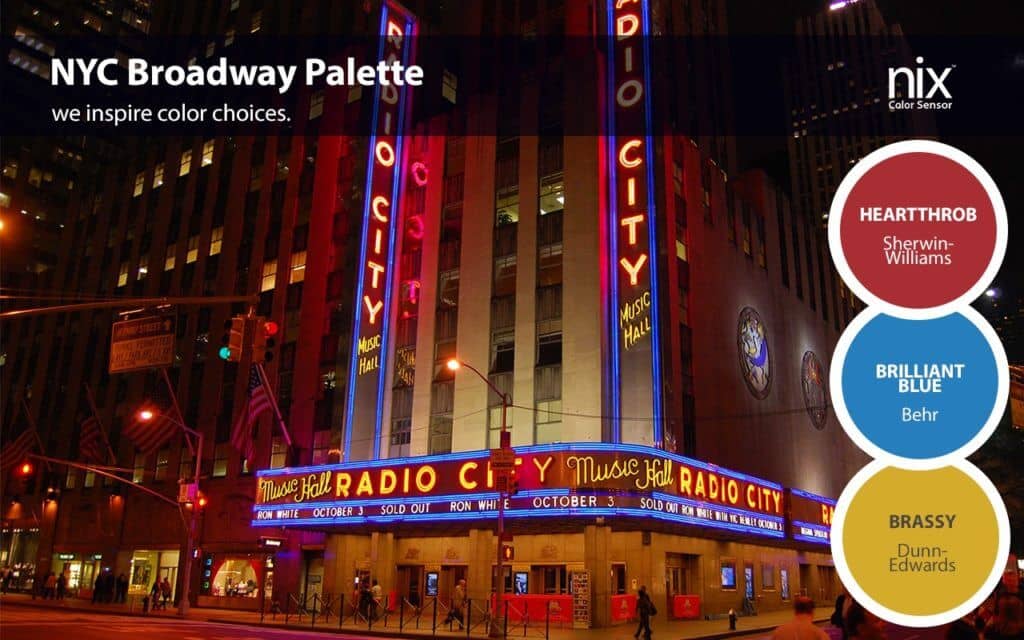 There's nothing quite like walking down the busy streets of New York City, watching your first big broadway show, or standing in the middle of Time Square! The
NYC Broadway Palette
is inspired by the famous Radio City Music Hall in Manhattan, also known as the "Showplace of the Nation." The combination of bright primary colors make for an electric, mezmorizing, and exciting color scheme for any office space, teens bedroom, or basement. Pair it with dark furniture and decor to re-create a night in the big apple. Get started with Heartthrob by Sherwin-Williams, a rich blood red color that is the perfect contrast to Brilliant Blue by Behr. To top it off, use Brassy by Dunn-Edwards for a touch of gold. You can now successfully create a NYC Broadway themed design with our curated color palette!
Let's brand-cross reference!
If you are looking to use other paint brands here are some similar colors to
Heartthrob by Sherwin-Williams
. There is Hot Tamale by Beauti-Tone, Red Contrast by Dunn-Edwards, and Neon Red by Benjamin Moore.

Brilliant Blue by Behr 
is a fun blue color that reminds us of night life in the big city. Here are some similar colors, including, Azure Blue by Dulux, Blue Brilliance by Lanco, and Nocturne Shade by PPG.

New York City isn't deemed the "city that never sleeps" for no reason. Re-create the city street lights with
Brassy by Dunn-Edwards
! Some other favorites include, Sin City by Beauti-Tone, Golden Ember by Dulux, and Glitzy Gold by Sherwin-Williams.

How to brand-cross reference in the Nix Paints app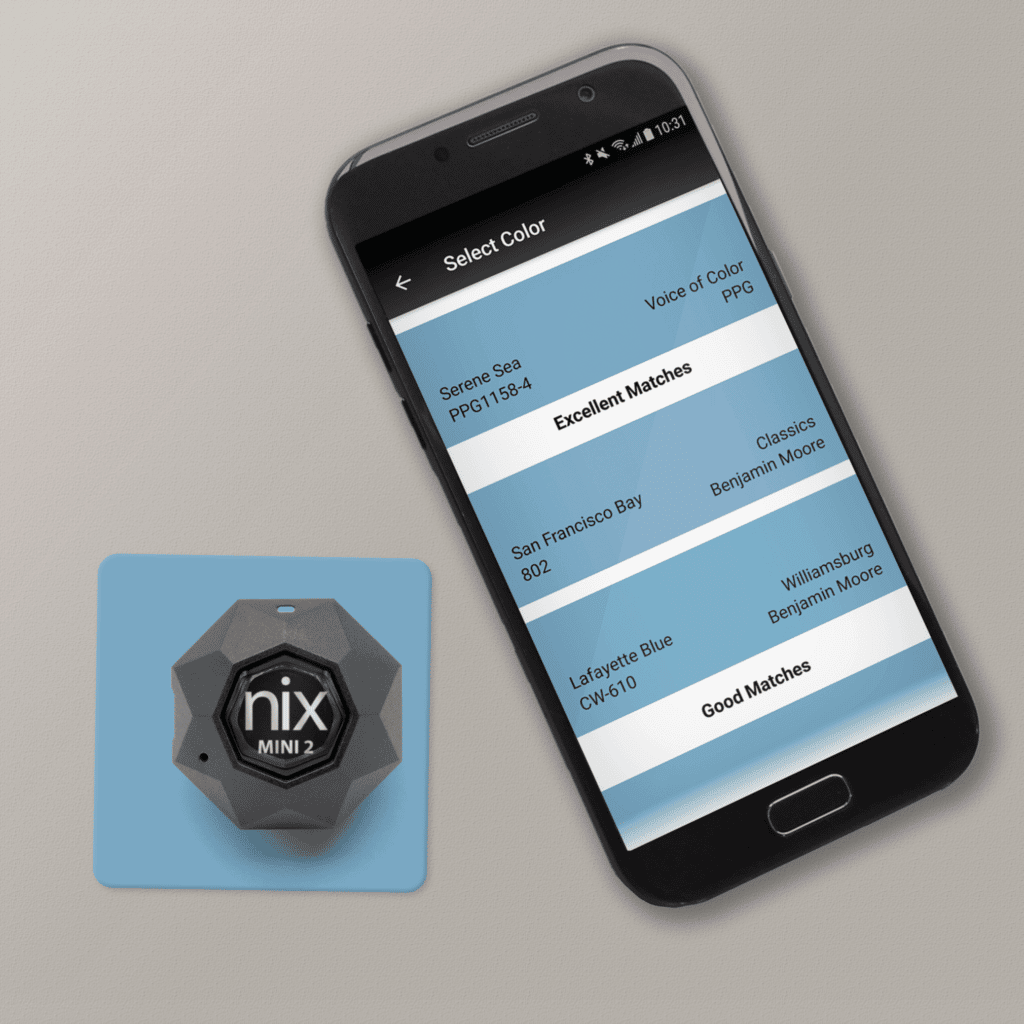 The Nix Paints app is a great tool for finding similar colors in different paint brands and collections. By simply viewing a selected color or saving a scan, you can find similar colors in seconds. You will be able to find both excellent (the best matches), and good matches for a specific paint color. This feature is awesome for when you have a specific paint brand in mind, you're looking for a good deal, or are just looking for different options. In the image to the right, we have paired the
Nix Mini Color Sensor
with the Nix Paints app to brand-cross reference Serene Sea by PPG to Benjamin Moore Paints. In moments, the Nix Paints app narrowed down the options to San Francisco Bay and Lafayette Blue. It's just that easy! Download the FREE Nix Paint Apps now on iOS (
Apple Store
) or Andriod (
Google Play
). Check out our
Youtube channel
or
Instagram account
to find out more about what else the Nix Mini Color Sensor and Nix Paints app do together.
---
Explore other paint palettes now:
---
Find us on social media: