Color Column: Blue-Green
What is blue-green?
Blue-green is a tertiary color between the colors green (secondary) and blue (primary) on a typical traditional old-fashioned RYB color wheel. Interestingly, blue-green is one of Crayola's oldest crayon colors and has been part of many sets of Crayola crayons since the 1930s. It belongs to the cyan family of colors.
With that said, there are many different variations of blue-green. Here's to name a few:
---
Understanding hues
Teal is a medium to deep blue-green color, lending blue's tranquil stability with green's optimism and healing properties. It is the color of restfulness and mental and spiritual balance.
Turquoise is a blend of the color blue and the color green with some of the same cool and calming attributes. Such as, the calmness of blue and the growth that is represented in green. Turquoise also has the energy that yellow transmits, becoming an uplifting color.
Cyan is the color halfway between blue and green on the color wheel. It is a bright, and lively greenish-blue color. It is a major cornerstone of the subtractive color model and is hugely important in print.
---
On the light spectrum
Blue-green has a wavelength ranging between 520-490 nm. 
Blue-green is the color on the right side of the spectrum of visible light.
---
More about pigment
Cerulean blue
Cerulean blue is a very stable and lightfast greenish blue with limited hiding power. The name "Cerulean blue" comes from Latin caeruleus meaning, "heaven, sky". The artificial pigment has the chemical name cobalt(II)-stannate. The mixture is thoroughly washed, mixed with silica and calcium sulfate, and heated.
Although the Swiss chemist Albrecht Höpfner introduced cerulean blue as early as 1821, it was not widely available until its reintroduction in 1860 by George Rowney in England.
Maya blue
Maya blue (MB) is a pigment that was extensively used in ancient times in Mesoamerica, as well as in Mexico, Guatemala, Nicaragua and Belize, today. This 'standard' blue was invented during the first Millennium AD in the Maya area. Maya Blue is the name of a hybrid organic and inorganic pigment, used by the Maya civilization to decorate pots, sculpture, codices and panels. Maya blue requires the combination of ingredients from the indigo plant and palygorskite ore.
---
Color Studies
Take a look at elements of blue-green in some of the most breathe taking architecture around the world!
Timur's tomb and the silk road site – Smarkand, Uzbekistan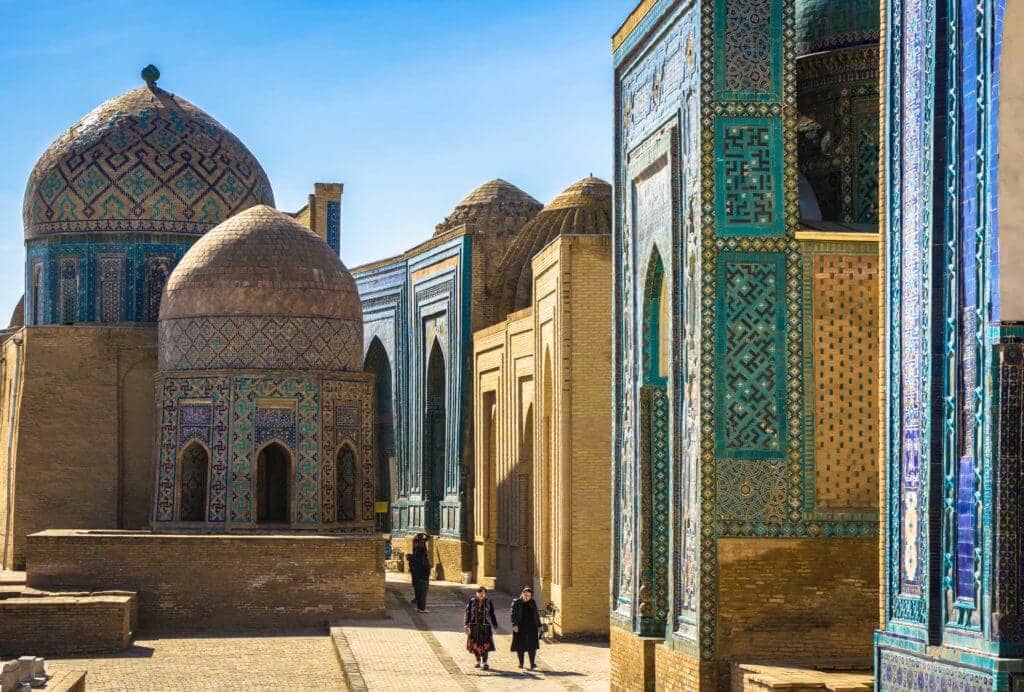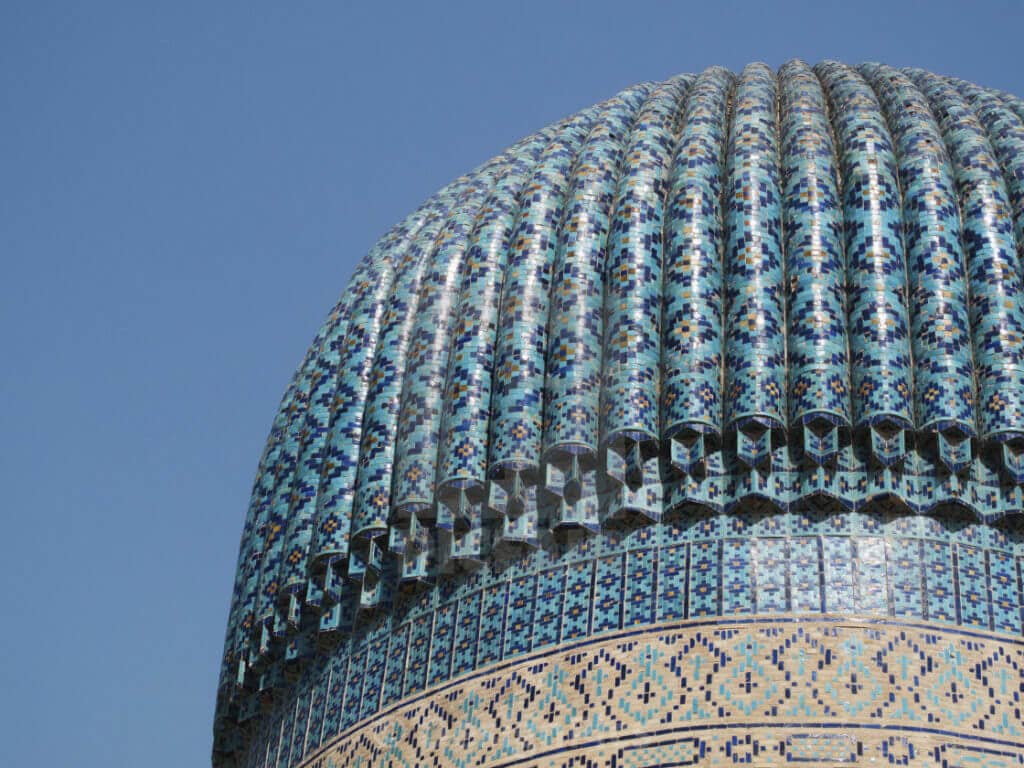 The Pixel Building – Melbourne, Australia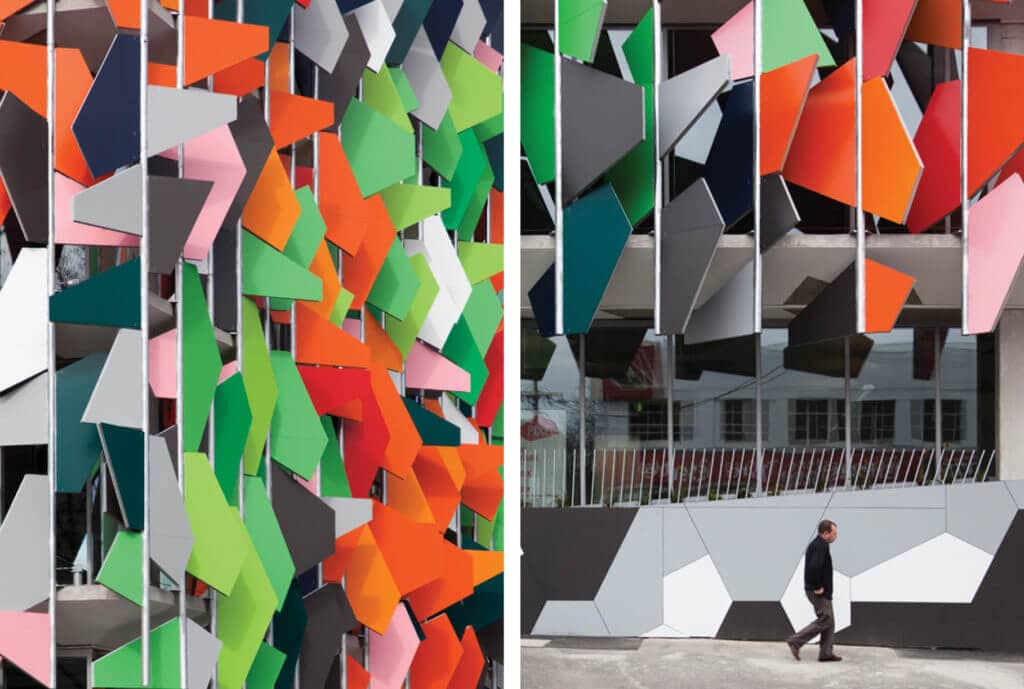 Windows of the former Hill Street Police Station – Singapore
Mosque St. Petersburg – Sankt-Peterburg, Russia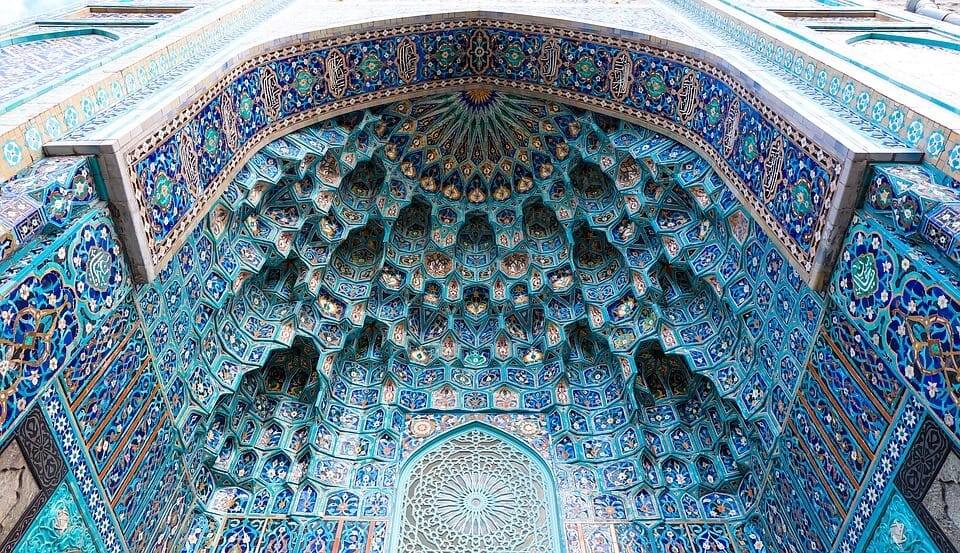 ---
Coming Soon
Stay tuned to explore a world of blue-green design and inspiration. (Click here to read now)
Now share your color themed pictures with us to feature on our future Color Column posts! Tag us on @nixsensor and use #nixplore #nixcolorcolumn on your pictures.