Garden Party Palette
Nix inspires color choices by pulling colors from everyday life.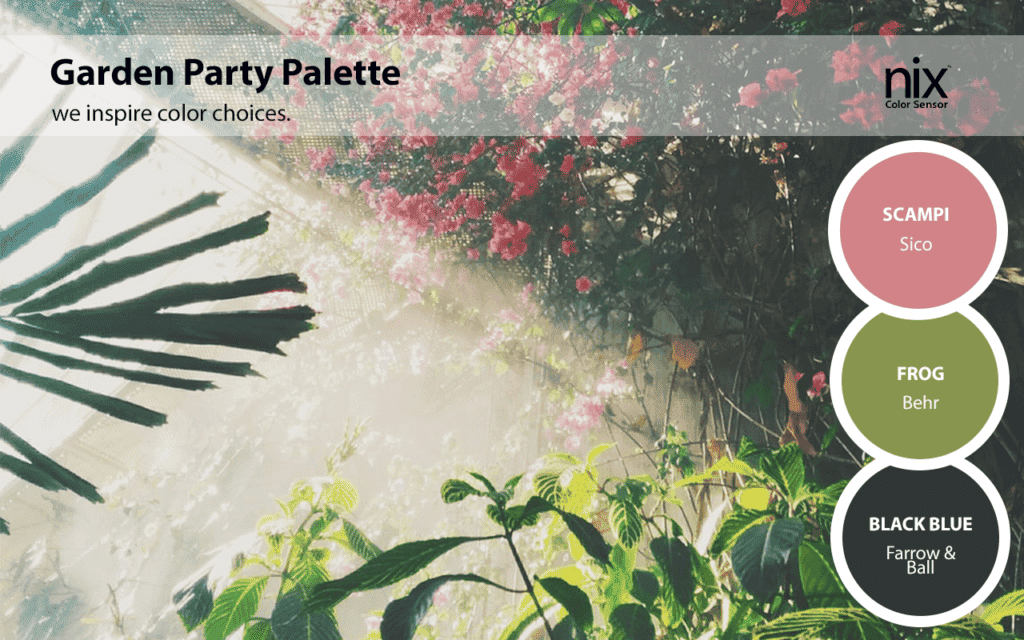 If you love to wake up to the sound of birds chirping, the sun shining, and the smell of blooming flowers, then we've got the palette for you. The
Garden Party Palette
is for all of the plant loving homeowners looking to bring the outdoors into their homes, and that truthfully, prefer a room full of plants over people. The playful combination of colors will remind you of an enchanting forest or lush greenhouse, perfect for your office, bedroom, or living room. Paint with Scampi by Sico and Frog by Behr to freshen up a space and create the natural environment you want. Lastly, wrap it up with Black Blue by Farrow & Ball to add depth to any finishing pieces. It's amazing what a simple paint job and plant collection will do to a space! Get started now.
Let's brand-cross reference!
If you are looking to use other paint brands here are some similar colors to
Scampi by Behr
. There is Beauty Shoppe Pink by Dulux, Porcelain Rose by Beauti-Tone, and Rhubarb Pie by Kelly-Moore Paints.

Frog by
Behr
reminds us to go outside and take in a breathe of fresh air. It's fun, fresh, and calming. Here are some similar colors, including, Tuscan Cypress by Sico, Totally Cool by Beauti-Tone, and Syracuse Tree by Benjamin Moore.

Create a sophisticated space with
Black Blue by Farrow & Ball.
Some other favorites include, Dark River by Beauti-Tone, Astronomical by Behr, and Light's Out by Dulux.

How to brand-cross reference in the Nix Paints app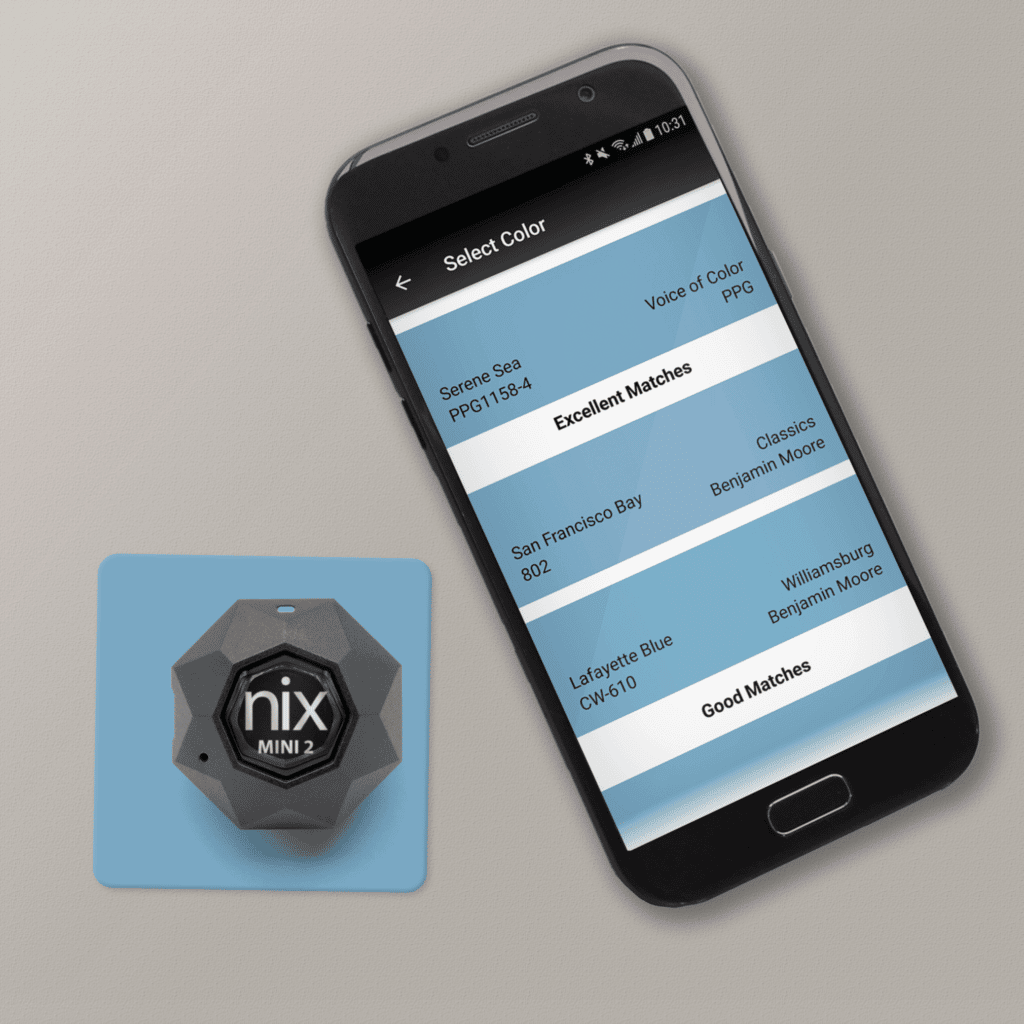 The Nix Paints app is a great tool for finding similar colors in different paint brands and collections. By simply viewing a selected color or saving a scan, you can find similar colors in seconds. You will be able to find both excellent (the best matches), and good matches for a specific paint color. This feature is awesome for when you have a specific paint brand in mind, you're looking for a good deal, or are just looking for different options. In the image to the right, we have paired the
Nix Mini Color Sensor
with the Nix Paints app to brand-cross reference Serene Sea by PPG to Benjamin Moore Paints. In moments, the Nix Paints app narrowed down the options to San Francisco Bay and Lafayette Blue. It's just that easy! Download the FREE Nix Paint Apps now on iOS (
Apple Store
) or Andriod (
Google Play
). Check out our
Youtube channel
or
Instagram account
to find out more about what else the Nix Mini Color Sensor and Nix Paints app do together.
---
Explore other paint palettes now:
---
Find us on social media: